Spring fever is in full swing, and when I found myself with a free afternoon I knew I had to spend some of it in the woods.  I debated my options for a while but ended up returning to Opacum Woods, a site I'd been to a few times before (last time, with Jess, was in the fall).
This time, in early Spring, the woods were much different.  The trees (other than the evergreens) were largely bare, and the high water from the spring melt totally transformed the landscape.
At one point, the trail was swamped.  I took this first bridge…
But shortly thereafter I found myself unable to continue without being in water up my shins.
 Turning back from the swamped section, I took another trail which stayed on higher ground.  There was the constant sound of water as numerous small streams had swelled and were constantly being fed by short-lived rivulets across and near the trails.
This boulder always tempts me to climb it.  Not today, though.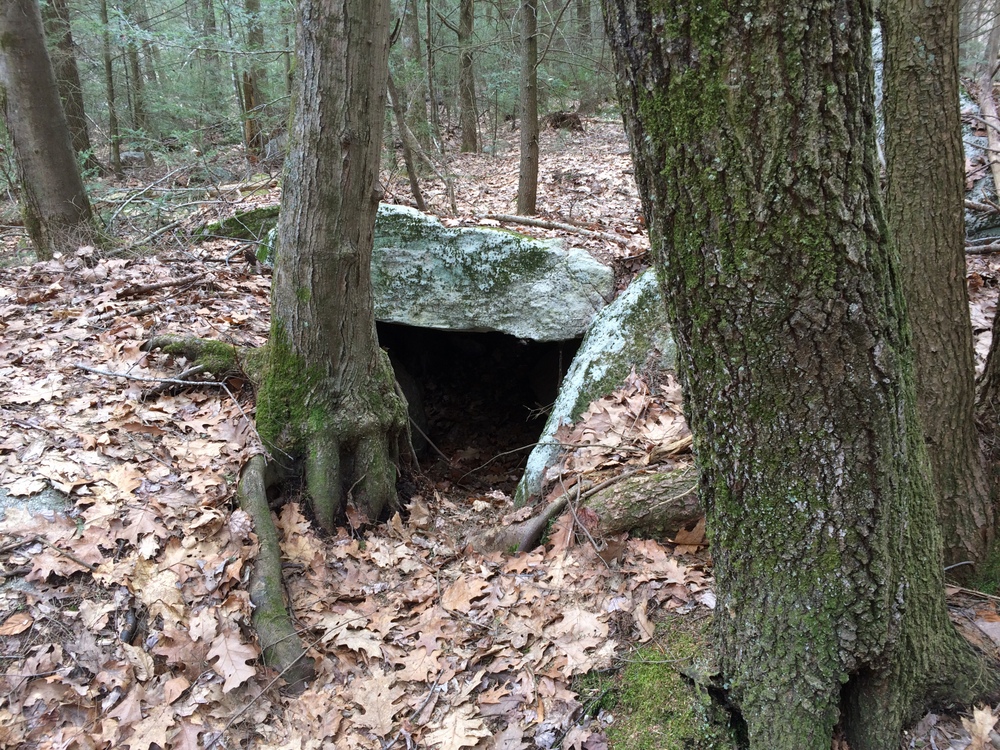 On the other hand, this tiny cave always freaks me out. I feel like the girl from The Ring is going to come crawling out of it.
Portions of the trail here are on old roads, making for a relatively easy hike along stretches of it.  It's not all so smooth, though; there are some fairly steep sections as well.  I was tired by the end, which I think had more to do with my "Winter body" than the terrain.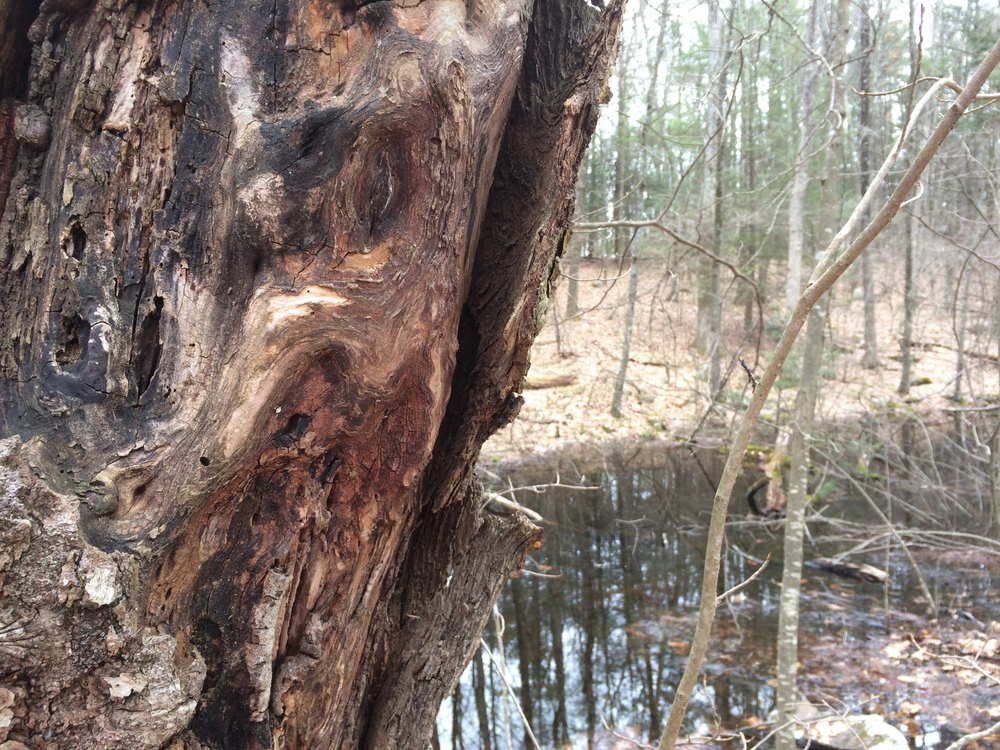 One thing on plentiful display in Opacum Woods are dead trees being consumed by the wild — woodpeckers, beavers, and wood-boring insects all slowly turn these old dead giants into sawdust.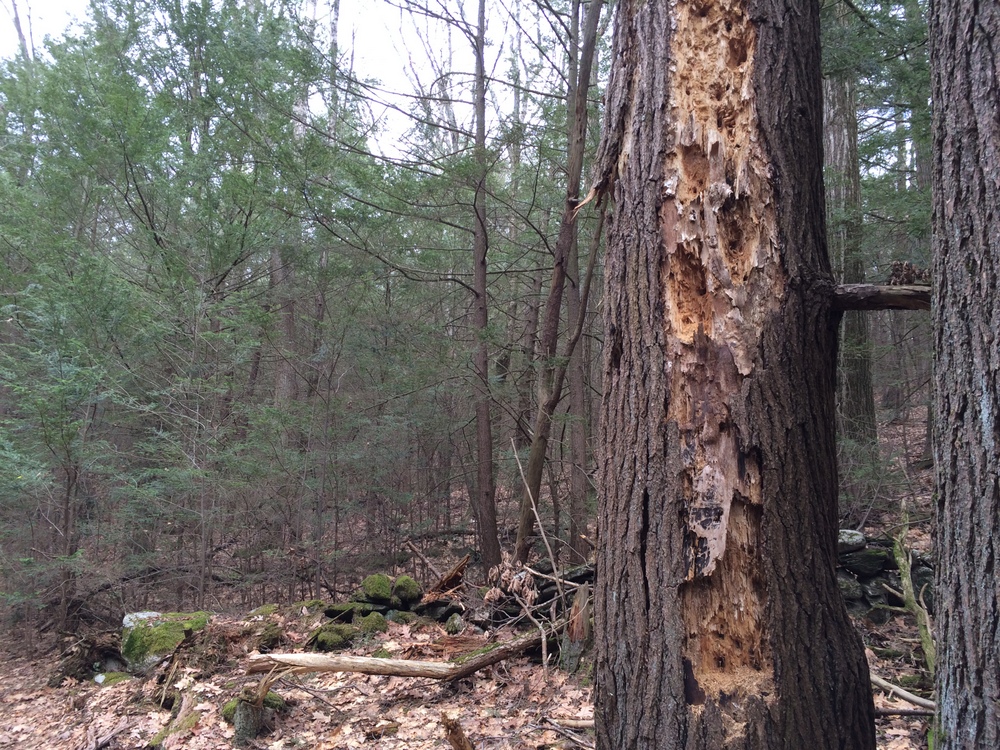 After looping around the entire property I took a few more snapshots of the tree-lined paths and headed back up the path I had come down.
Did I mention it was a bit wet?
Overall, this was a pleasant afternoon out of the house.  My legs were tired at the end, reminding me that I didn't do this much over the winter.  I also seem to have bumped up against some kind of poison ivy or similar — as I write this days later I'm still itchy in a few spots.  Such is the price of the outdoors!