Summer vacation means more family time, and we used that time at the start of July for a hike at Wells State Park in Sturbridge.
I've written a few posts in the past about hiking here; it's a massive property with fairly long trails, and it's possible to get over 6 miles of hiking in a day fairly easily as I demonstrated in a prior post.  But this hike was a shorter journey, with our daughter dragging her feet a bit (perhaps because nothing is quite as fun as exploring Purgatory Chasm!).
Once again using our State Parks Pass, we parked at the front entrance and made our way on foot around the paved path.  We exited the path to explore Mill Pond Trail, which I think in the summer probably should be renamed Mosquito Trail.  It almost soured us from the trip; even with bug spray it was a constant battle to keep mosquitoes and other insects off of us.
Eager to rescue the expedition, we promised Evie some interesting "climbing" and turned our attention to trying to reach Carpenter's Rock.  Away from the Pond Trail the bug situation decreased to something livable (though it was still a bit painful at times).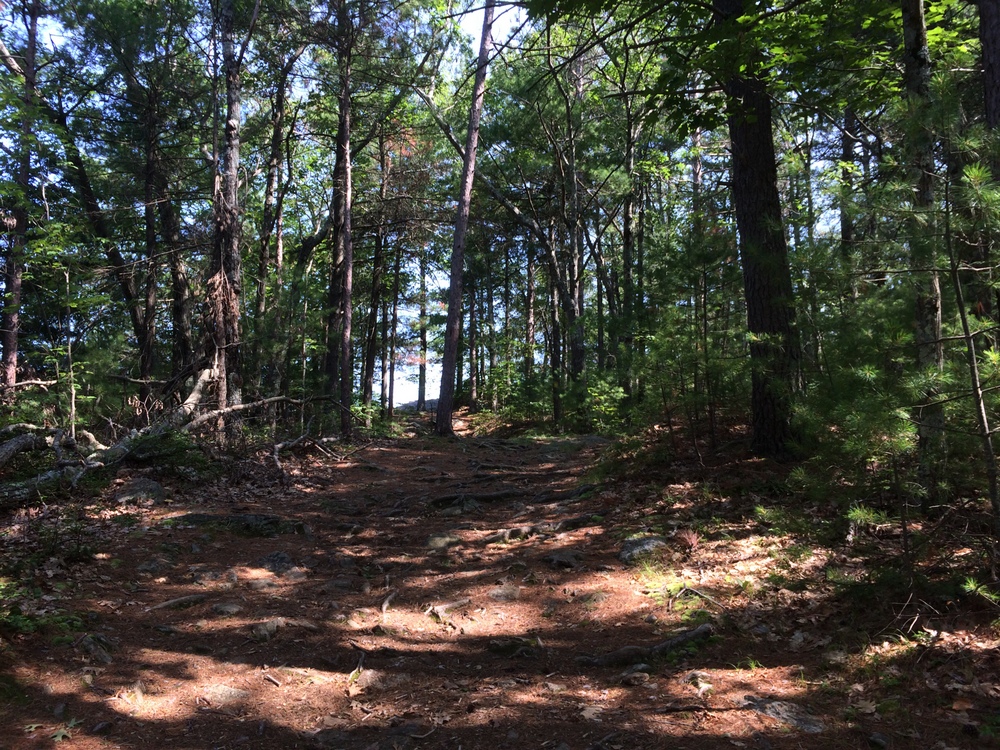 Evie found a toad along the way, which kept her entertained for quite a bit.
We reached the top of the rocks and paused for snacks and refreshments.  With the toad, the snacks, the lack of bugs, and the view, Evie's mood improved drastically.

It helped that Jess found a snake!
We paused for a couple selfie (Evie refused to pose with us!).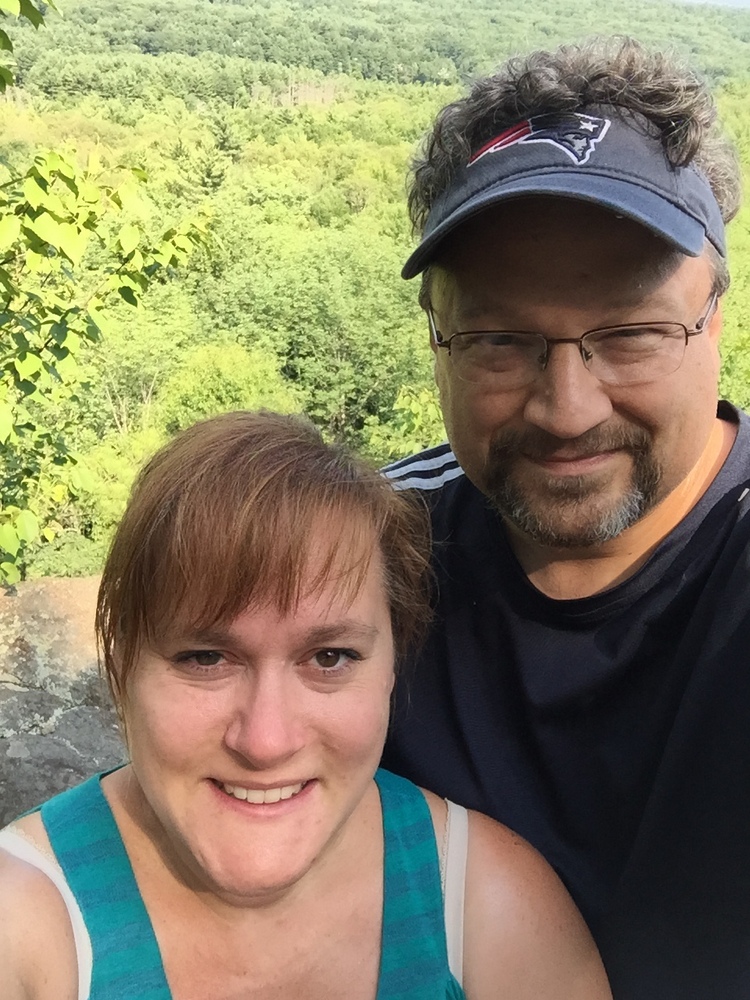 But Evie was fine posing with her toad….
We departed the cliff and returned back the way we came, but then took the long way around (via the paved road) so we could check out the camp sites.  In the end we put in a bit over 3.5 miles.
It's a beautiful park and I look forward to many more visits here, though I think we'll stay off the Pond Trail in the summer.