I was working on some content for my professional blog and realized I hadn't posted on this blog in almost a year.
Our "Saturdate" hikes were certainly less interesting in 2016.  We often found ourselves with other obligations, and spent some of our free time getting errands done and sharing a fine lunch at Sturbridge Seafood instead of exploring new hiking trails. Our hikes, when we went, revisited familiar trails and didn't yield the kind of experiences I felt deserved blog posts.
And, once you get out of the habit of updating something like this, it's tough to get going again. So while summer 2016 brought a new kayak for me, I didn't write up any of my experiences on it — exploring nearby rivers and ponds, catching fish (or complaining about not catching any).  I also didn't write about the awesome hike we took in Vermont with some friends, down to a small swimming hole by a waterfall, one of the toughest hikes I've done, scrambling over steep wet rocks with our kids and trying to wrap up the trip before it got dark.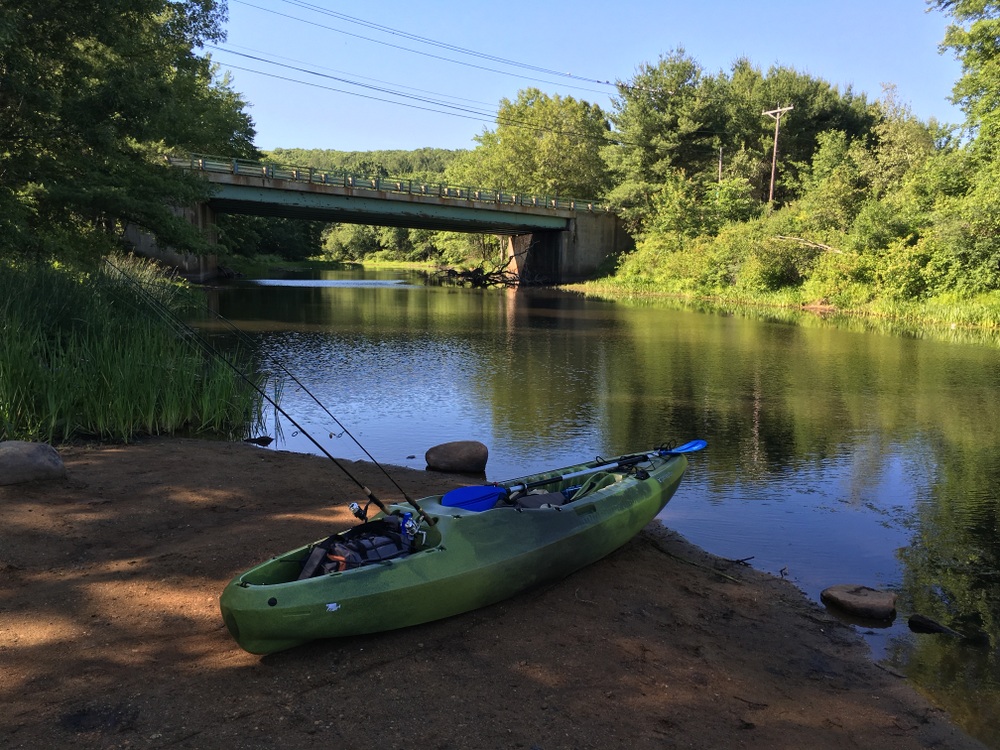 So while I'm not one for New Years Resolutions, it's time to remember that I enjoy taking (and posting) pictures and publishing my thoughts here.  Maybe I'll broaden the focus here — new experiences of all kinds, not just cool hikes.
Either way, my goal (see, not a resolution) is to post here monthly.  We'll see.