I neglected to post in April, as per my goal at the start of the year, but I'll write up April quickly now that we're halfway through May…
We like to go camping (or, perhaps, "stay in a cabin") for Mother's Day each year, but this year we couldn't, so we scheduled a trip around April vacation instead.  We rented a cabin for two nights in KOA Mystic CT, which used to be called Highland Orchards RV Park. Jess and her family used to camp there when they went to nearby Misquamicut beach. Jess and I camped there when we had only been married a month. We celebrated my thirtieth birthday there, with friends and family and fun.  It's in a nice spot, easy to get to without a long drive, and near interesting destinations for short trips (spend a day in Mystic, spend a day at the beach, etc).  There's a great playground for Evie and a giant bounce pillow, and in season you have a nice pool tool.
As tends to happen to us, it rained for much of our time away (which made us glad we had a cabin and not a tent). We visited Mystic Aquarium our first day down, which is always fun, but due to it being school vacation there was quite a crowd which frustrated Evie. She likes having time to chill out and interact with the beluga whales but with the big crowd they weren't really that interactive.  Still, it was nice to see the various marine animals and the signs of early spring.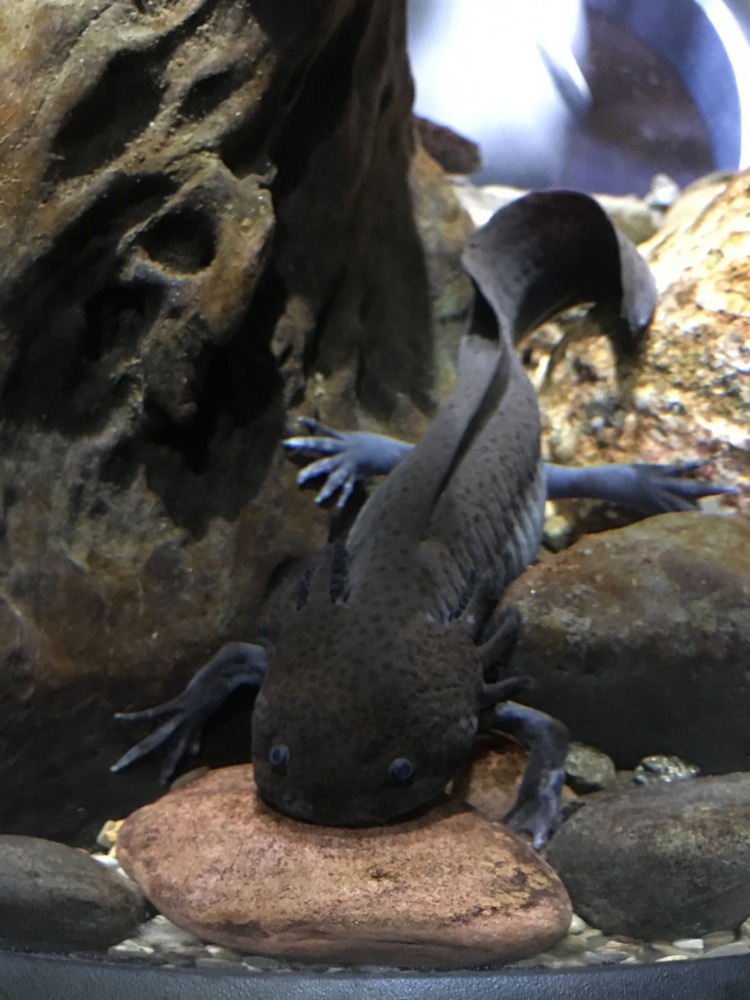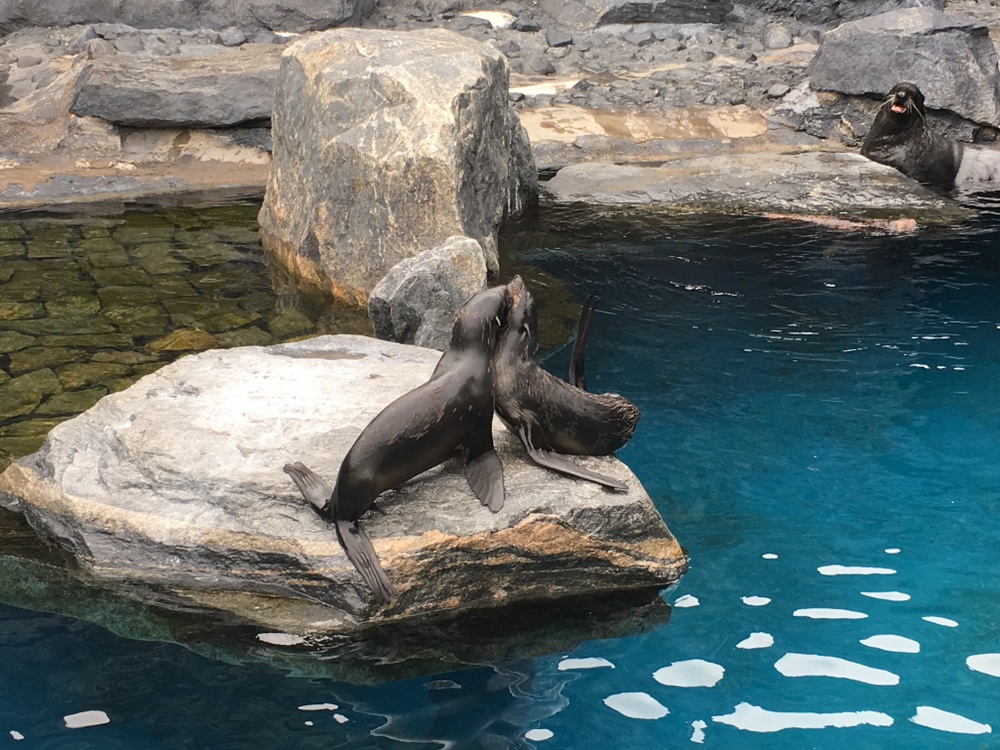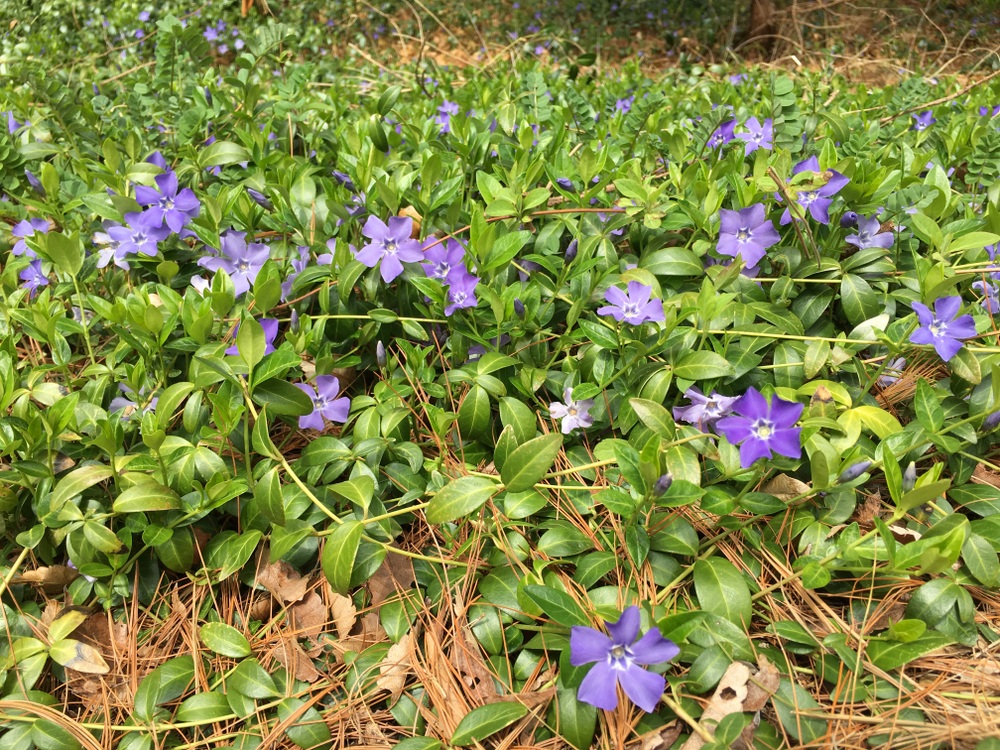 That night, we explored the tiny shops in the immediate area of the aquarium.
The next day, we visited Mystic and visited yet more shops, including the always delightful Bank Square Books.  We had a delicious lunch at Mezza, a Lebanese restaurant in Mystic which used to be called The Pita Spot and which deserves all the praise it gets on Tripadvisor and Yelp.  The food was incredible and the atmosphere unreal. We're already planning our next trip there.
Our last night, even with it sprinkling a bit, I managed to get a campfire going. As usual, Evie got bored of the campfire after a half hour or so, and eventually even Jess wandered away, leaving me with a peaceful pause before getting back to reality the next day.  And that, of course, is why we travel.