Our family feet have been eagerly dashing around, but not anywhere that was worth blogging about.  This weekend, summer officially began in our household as Evie's gymnastics schedule changed and Saturdays are officially free for the whole family. We celebrated by heading somewhere where Evie could explore and adventure – Purgatory Chasm State Reservation.
This was not a hiking trip, it was an exploring trip.  Our goal was to let Evie climb rocks, wriggle through caves, and feel the freedom of summer.  It was a clear success.
Parking at the reservation is $5, and we saw plenty of cars being ticketed. We have a state parks pass, which covered us for the day — very nice.  We had to drive around for a few laps to find an empty parking spot; evidently nice summer days are a good time to visit one of the state's most popular properties.
We started exploring some of the rocks around the entrance, including this massive one which Evie compared to the famous "Warped Wall" of Ninja Warrior fame.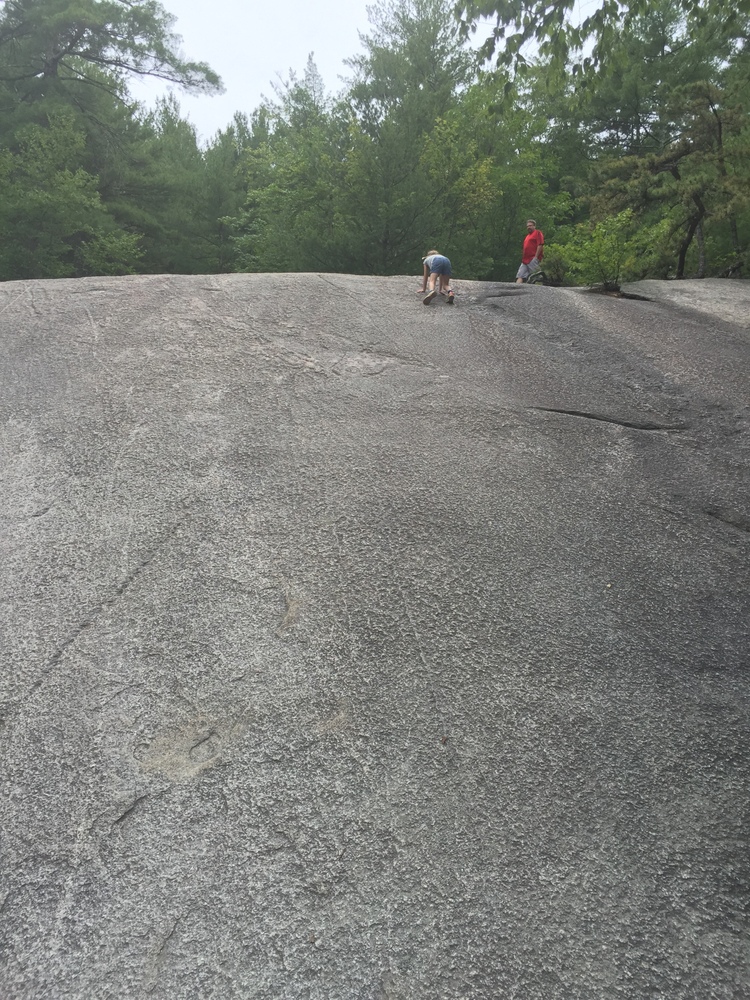 But, Evie quickly dashed into the chasm itself.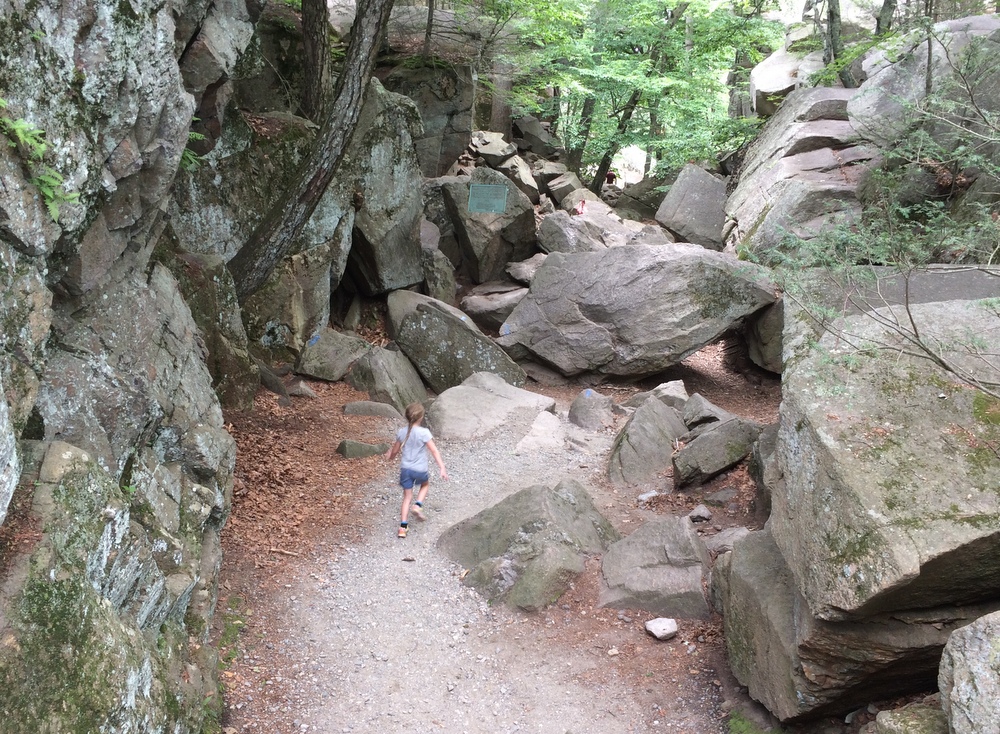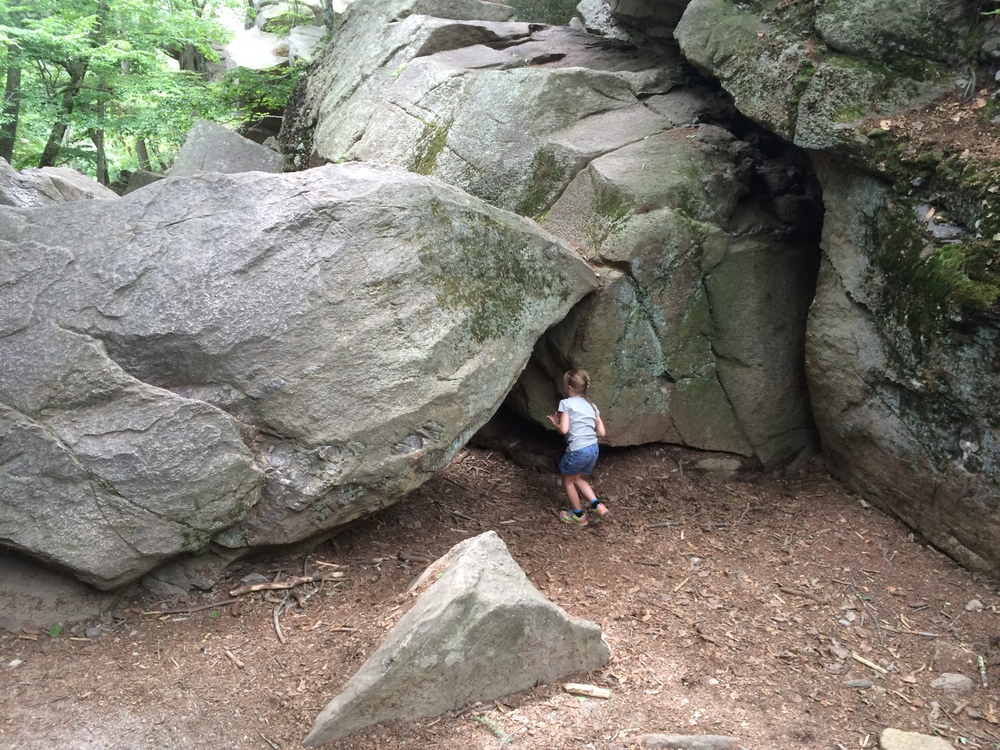 We explored the chasm for a while, venturing off on side paths and climbing over and under a great many rocks.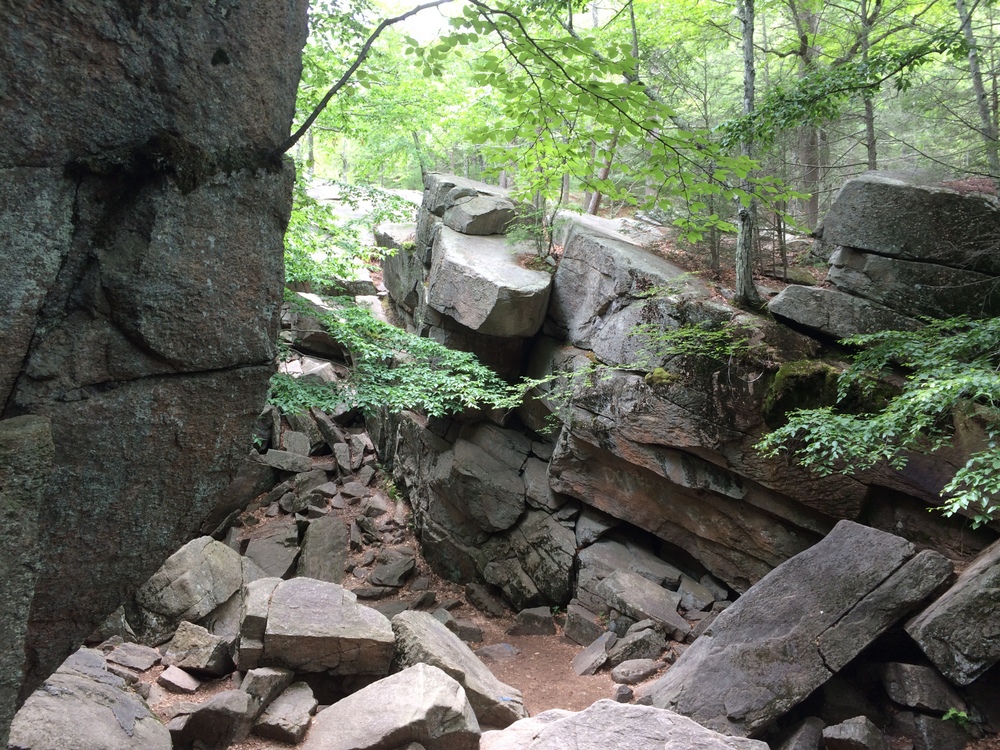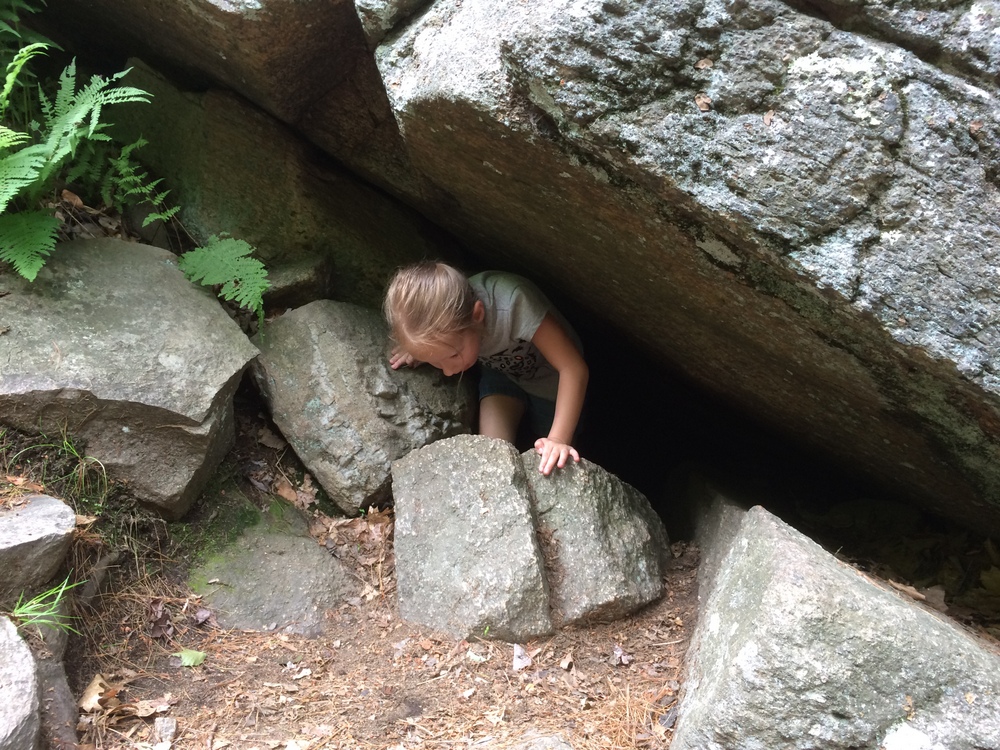 At the end of the chasm, we continued straight along the Little Purgatory trail, which covers some wet woodlands before reaching another rocky area.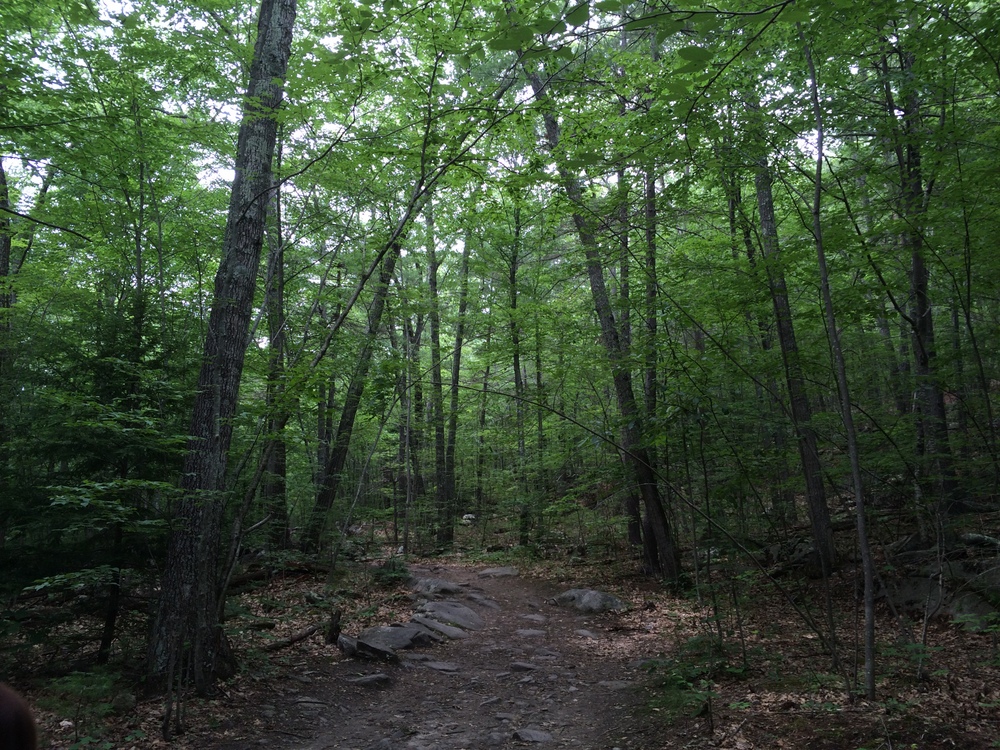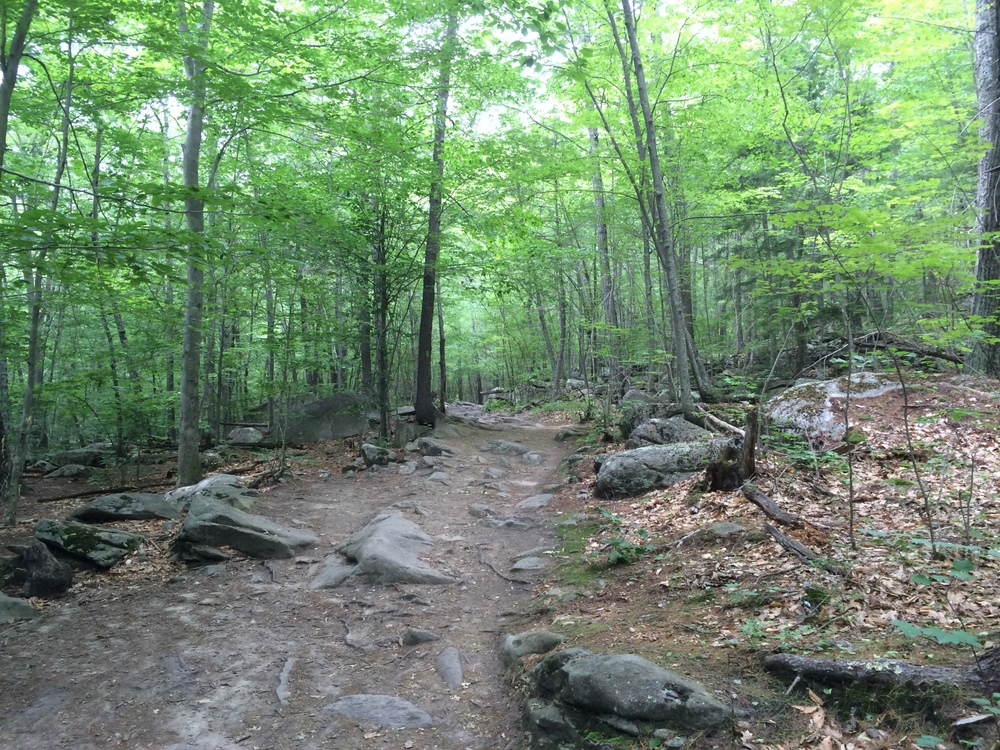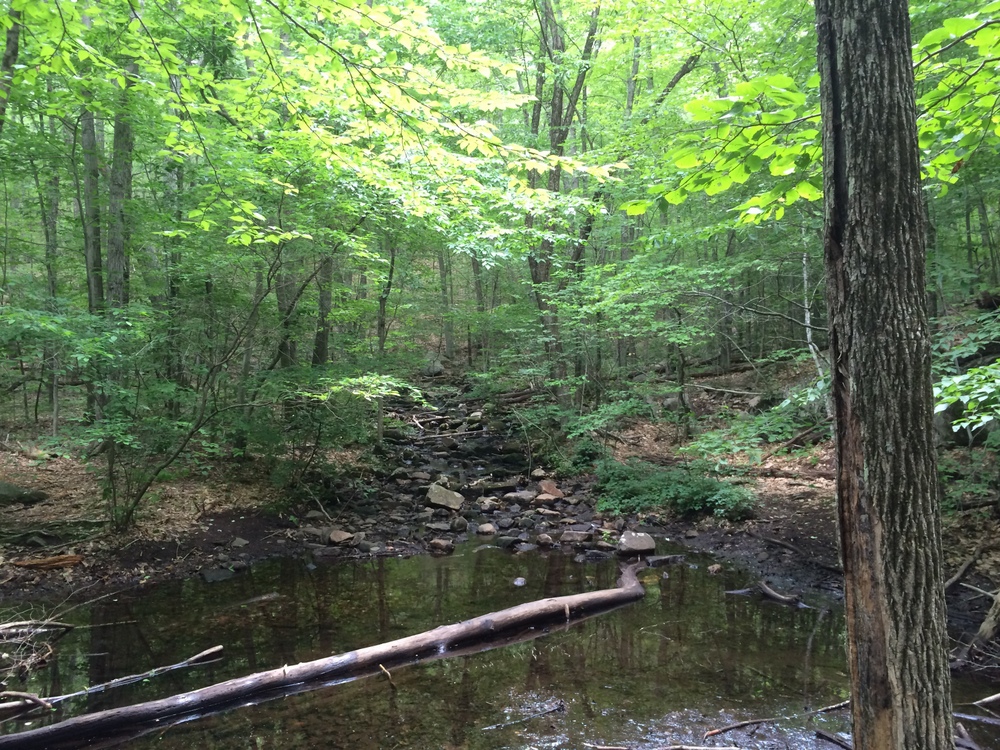 After exploring the rocky area near the end of the trail, we followed it back to the chasm.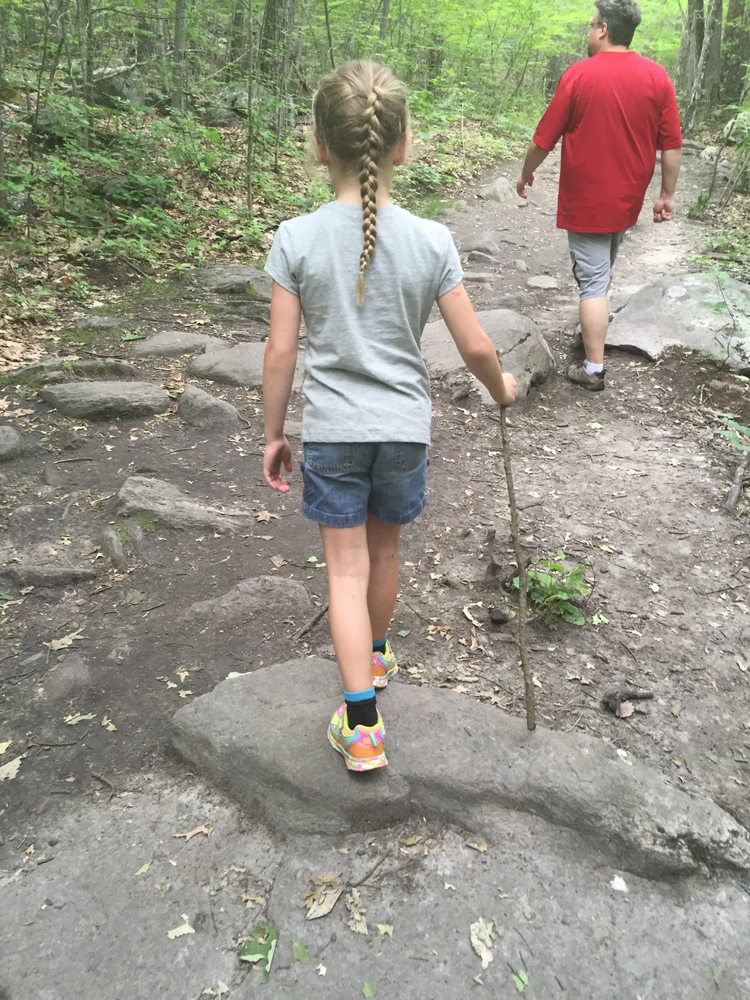 From there, we followed the Chasm Loop Trail which climbed up some rocks and then hugged the southern rim of the chasm, providing some intense views down.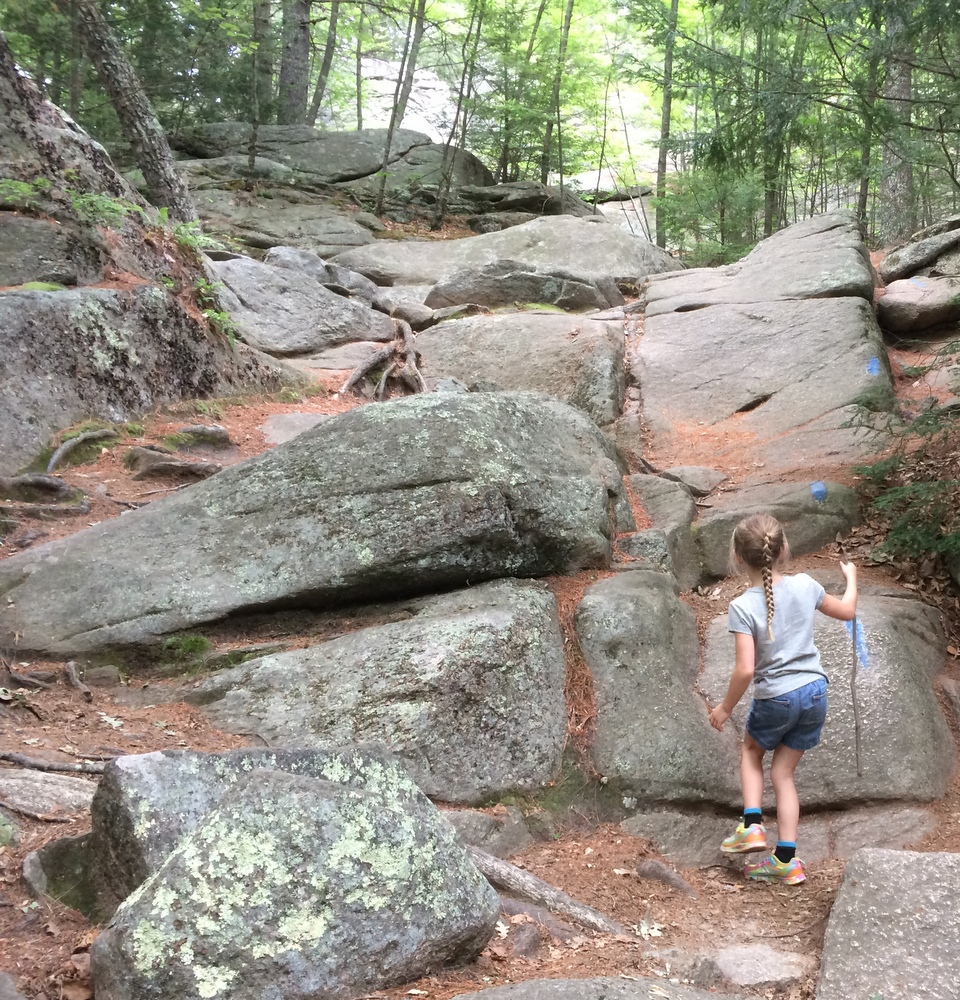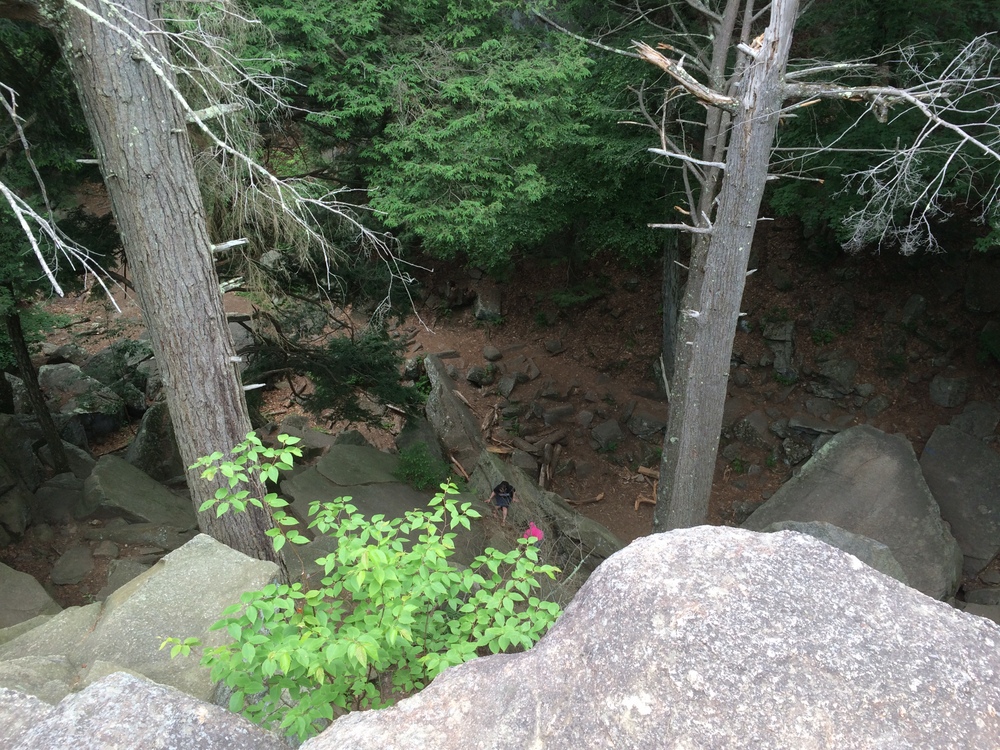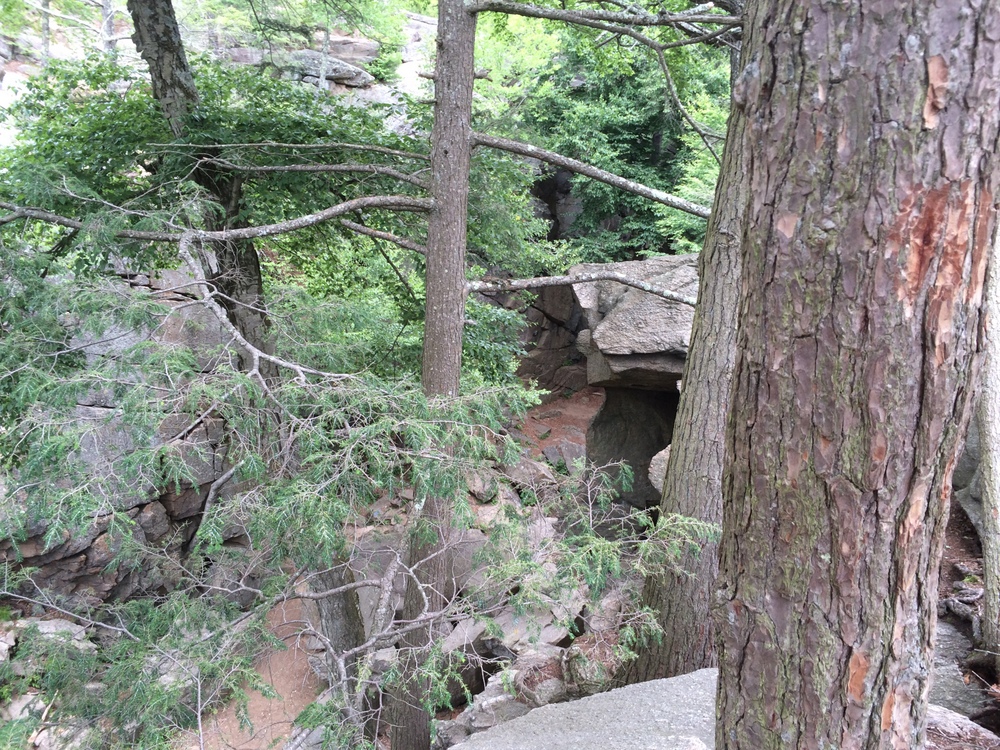 Along this part of the trail is "Fat Man's Misery", a crack in the rock which our brave daughter had no trouble traversing.  I didn't try it, myself.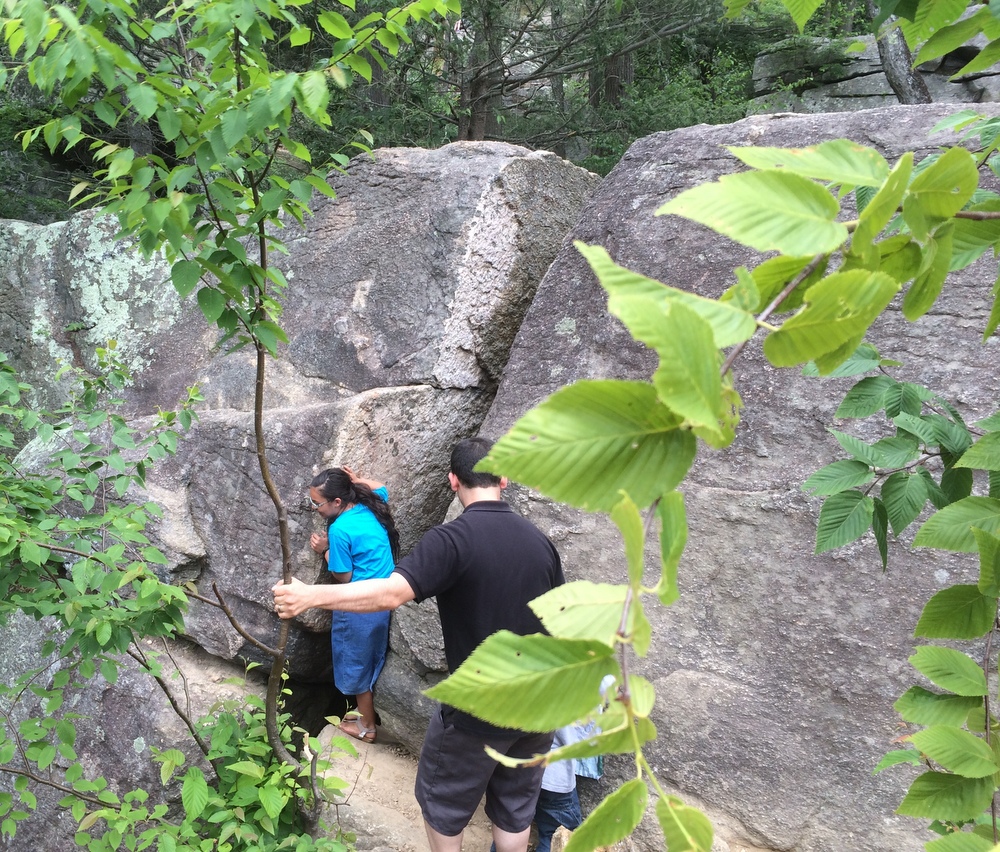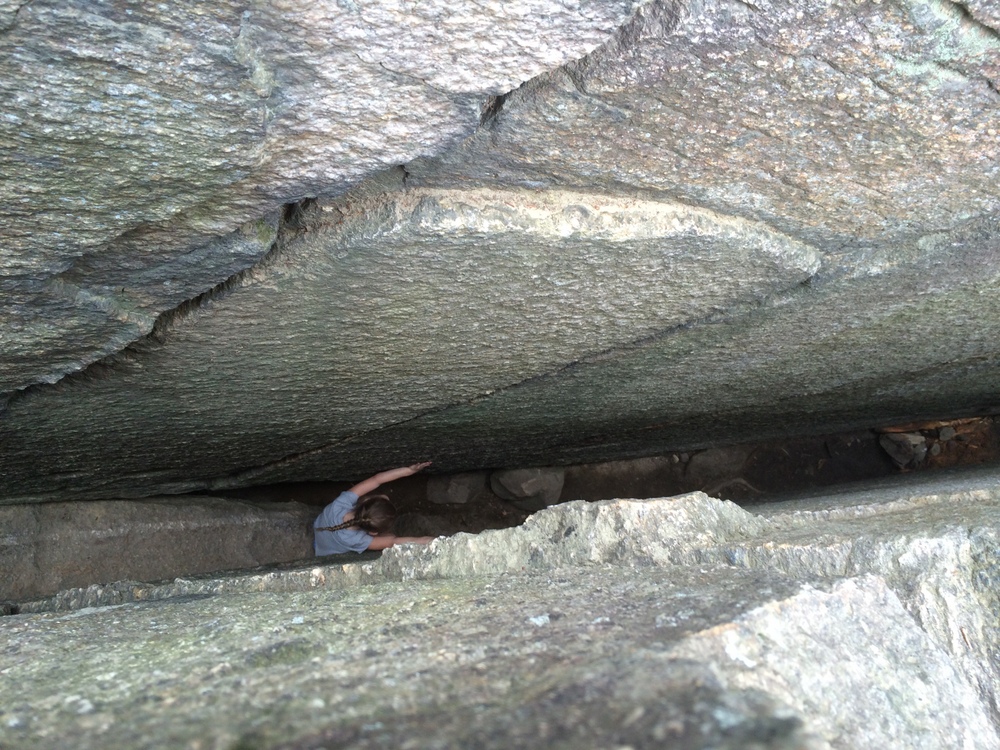 Not far from there, we stumbled onto some wild blueberry bushes.  Someone is in for a treat in a couple weeks…
After finishing the exploration, we headed back to the entry of the chasm and bought popsicles from the ice cream cart.  Not a bad way to finish the day!
Before we had even gotten home, Evie was asking when we could go back….