Like I said, my goal here is to update the blog regularly with travel or other "new" experiences, regardless of whether I'm hiking or what.  So I'll start with a short writeup of our trip to the Southeast earlier this month.
My nephew, who just turned 18 on Christmas, was graduating from the USMC Training Depot on Parris Island, in South Carolina. Last time we were in SC, my brother-in-law was the one graduating. It was nice to get a chance to see his youngest son follow in his footsteps.
We flew into Charleston which I hear is a very nice city (we didn't have a chance to see), and drove about on hour to Beaufort. The drive itself was mostly nice — all the shallow flats made me wish for my fishing kayak, that's for sure. Beaufort, like any city, has its ups and downs. We stayed in a "down" spot, unfortunately.  I've been told if you have nothing nice to say, don't say anything — so I'll say nothing more about that!
My brother-in-law also traveled down there, and took a different housing approach. They crammed a huge van full of people into a house on a dirt road on Saint Helena Island, immediately adjacent to Fort Fremont, a military installation built in 1899.  We spent most of our time (when we weren't at Parris Island) there, sitting around their campfire, having dinner with family at the huge table, or going for walks over to Fort Fremont and exploring the ruined old site on the water.
After two days there, we took our rental car on a long drive south, through Georgia and ending up in Ocala, Florida.  There, we visited my grandfather, who turned 90 last year.  We were supposed to be taking him out for lunch but he insisted on cooking us a steak dinner.  I'm sure he spent his food budget for the week on us, but he's been making us steak since I was a little kid and some habits die hard.  We took him to Bob Evans the next day.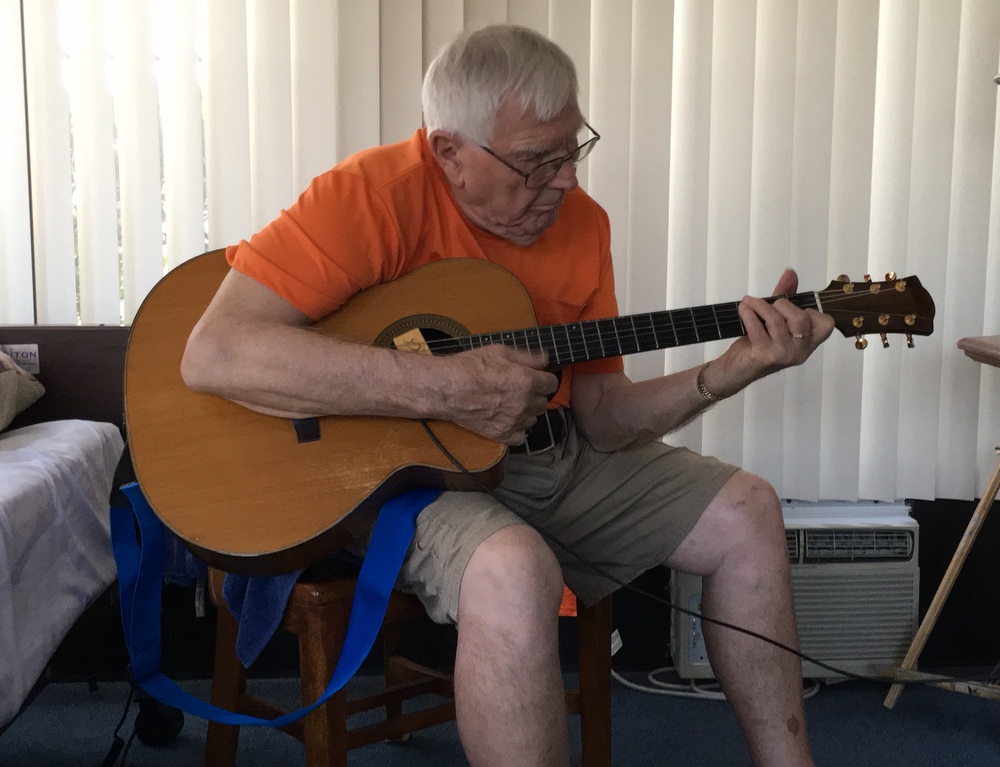 In the evenings we slept in a home in Leesburg, about an hour south of Ocala.  The home is owned by extended family and we enjoyed the chance to relax in a home instead of a hotel.  Of course, relaxation is relative — tornado warnings and severe hail had us hiding in a closet while we were supposed to be watching the AFC championship game!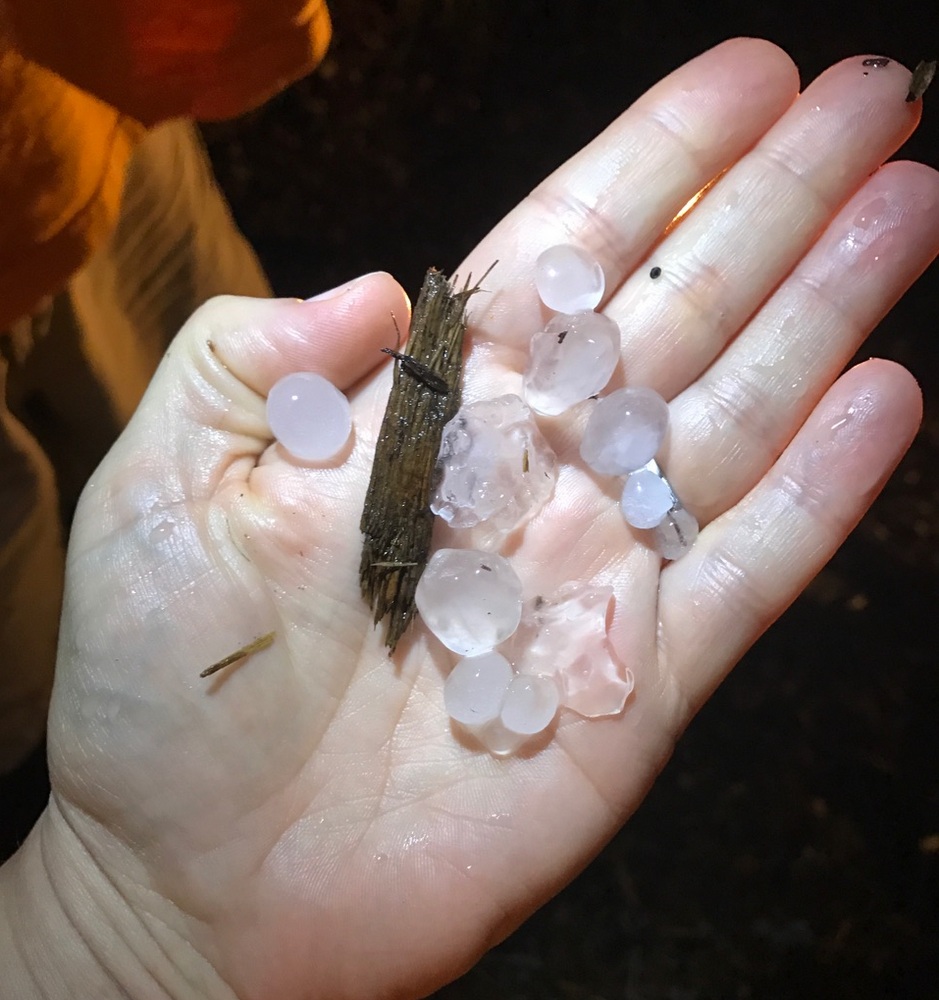 It was a busy trip, with a lot of driving. As a whole, it wasn't a "vacation" or "relaxing," but there were some great moments spent with family.  Smoking a cigar (the second I've smoked in my 43 years) and sipping a beer around a campfire with family and friends, all celebrating my nephew's achievements — that was a great time.  Listening to my grandfather strum his guitar, sharing stories about his youth in Canada?  Priceless. There's a reason you don't just stay at home all the time — sometimes the good stuff happens elsewhere!