(This is part 6 of a series of posts about our Summer 2018 trip to Europe. The series starts here.)
Thanks to cousin Sara, we spent the night in Milan free of charge, other than the cost of a fancy burger at a fancy burger joint (which came with the added bonus of people-watching on Corso Garibaldi, a treat in of itself). And, we were able to do all our laundry and completely shift our luggage around to reflect the next few days in Switzerland. The weather forecast was all over the place — low 70s to low 60s, with possibilities of rain at all times. Adjusting for uncertainty, knowing we'd be in the mountains, we kind of had to pack for everything. Still, it was nice to know we were only packing for two nights. We'd be back in Milan before we knew it (and our trip would be almost over, which we were trying not to think too much about).
We were up early and off to the Milano Centrale, for a five-stop, four and a half-hour journey from Milan, through the Alps, leading us to the mountain village of Wengen.  It had taken a lot of research about Switzerland to decide on where to stay — we wanted a quiet alpine village, and while there were plenty to choose from, Wengen had stood out when I was planning.
The train trip was mostly uneventful — the culture shock was real, though. In Italy, everything is written in Italian and English. In Switzerland, everything is written in German and French (and maybe Italian, if you're near Italy).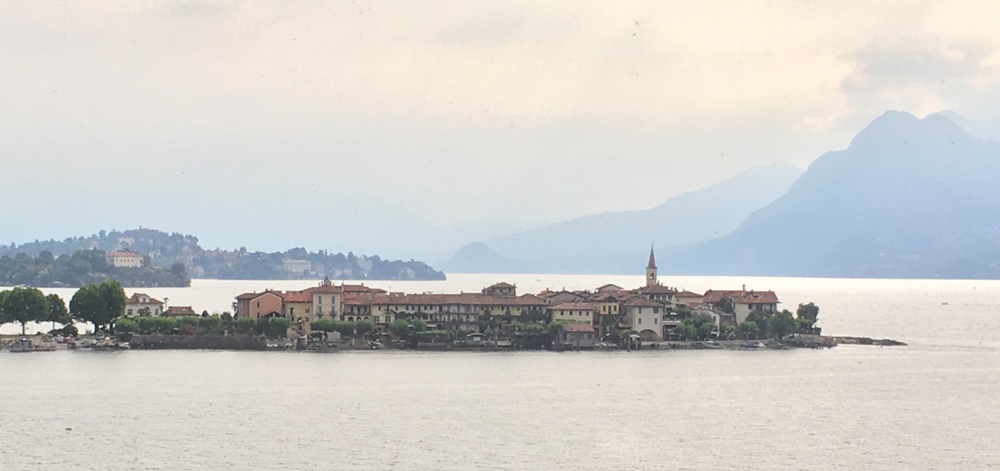 So, navigating the train stations was trickier, and we had lots of changes to deal with. That, and the currency was different — Switzerland isn't on the Euro. Finally, we lost access to the wi-fi hotspot, now that we were outside Italy's 3G network. That said, everyone we met was wonderful, and we had no more trouble with finding folks who could help us out in English than we did back in Italy.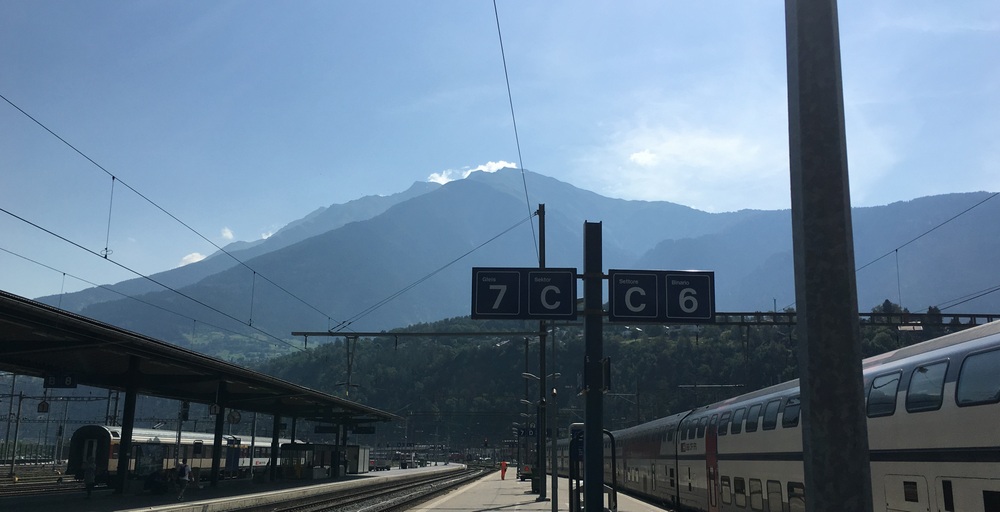 What wasn't uneventful was the change in scenery. Heading into the Alps was something amazing; we kept craning our necks to see more and more amazing views, the deeper into Switzerland we got.
By the time we got to Lauterbrunnen, we were in full-on awe.  I mean, how could we not be?  Every few minutes we were going past a postcard made real.
I love the mountains; I've always loved the hills of western MA (I proposed to my wife atop modest Mt. Tom), the Green Mountains of Vermont, and the White Mountains of New Hampshire. The Rockies, of course, captured my heart when we traveled to South Dakota and in 2002. But nothing had prepared me for the magic of the Swiss Alps.
The final leg of our trip, from Lauterbrunnen to Wengen, was on a cog railway. The train seats were old-school, wooden benches with thin cushions.
The windows were open to maximize the views and the fresh mountain air.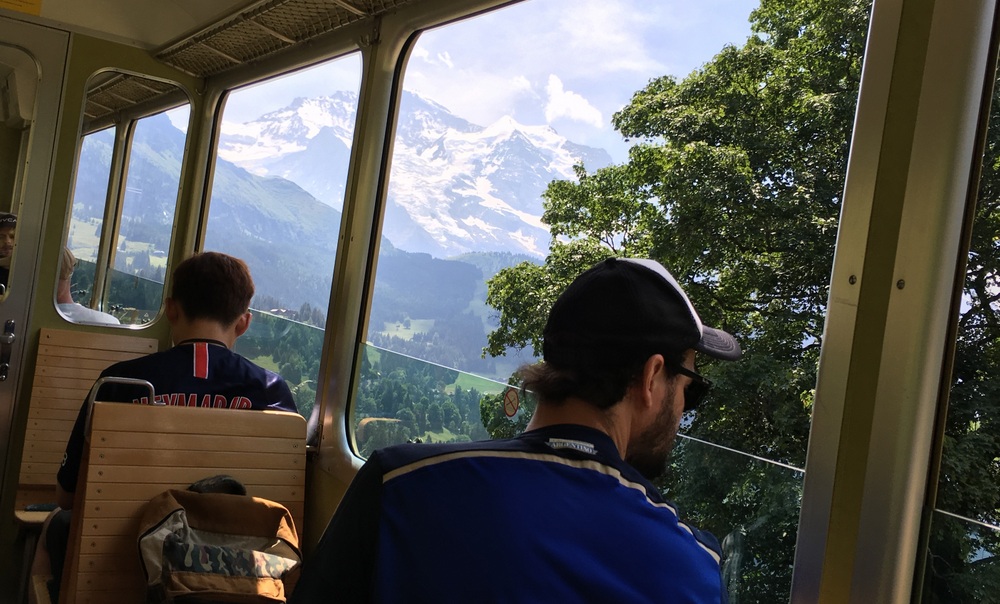 We slowly climbed the meandering, steep track, through these little alpine villages up to Wengen.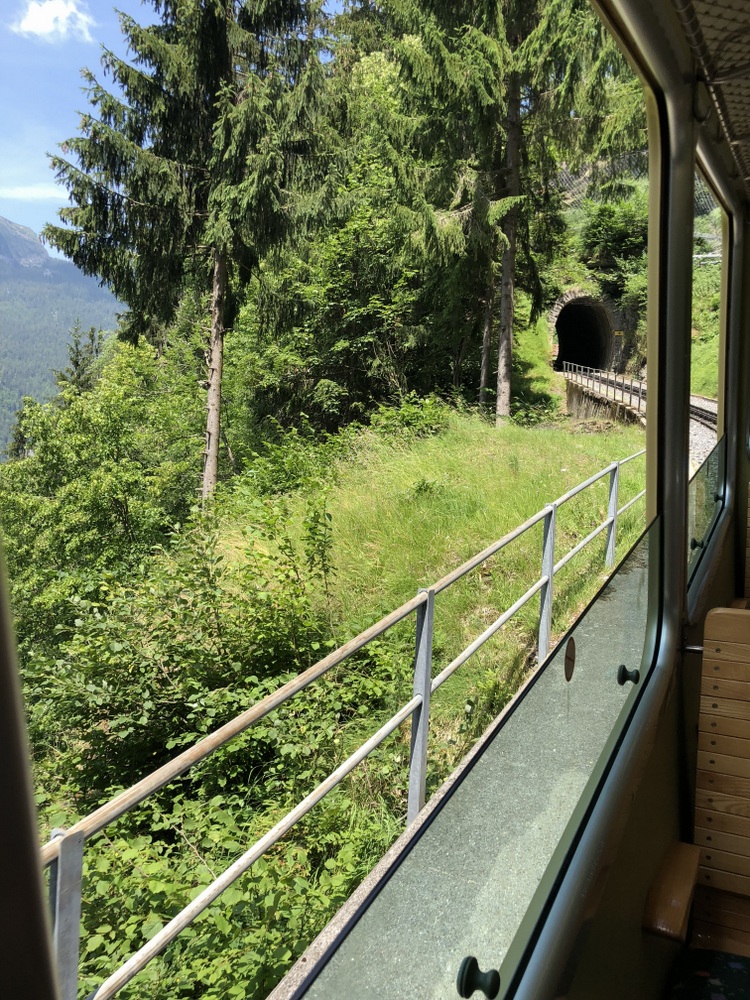 We passed fields full of wildflowers, tiny little waterfalls (some, not so tiny), cows and sheep, snow-covered peaks in the distance. Butterflies flew in one window of the train car and out the other. We passed through little tunnels.  It was unreal.
As I write this, I'm still in awe that I was able to be there.
We got off the train and stood rooted to the ground. It felt alien to us: the mountain peaks, the beautiful cow pastures, the clouds which felt like they were right above us. The train took off (continuing higher up the mountain) and we couldn't stop smiling. The night before we had dinner in the high-fashion high-speed city of Milan. And now, we were about as far as you can imagine from that feeling.
Wengen itself is a small ski village, with no cars. You can explore the whole place on foot in a few hours (and we did, because we had time to kill before our hotel would let us check in). The center of town had a slack line and a playground, and Evie had a blast playing in the warm mountain air. We had a simple lunch of deli sandwiches from the bakery, not because we specifically wanted that, but because many lunch places weren't open, and those that were seemed to be very expensive.
Wengen is a very family-friendly place, overall. It was a pleasant change from the cities of Italy to be surrounded by families on foot, young people playing tennis, little kids out for bike rides. Everywhere we looked, we were reminded of where we were, high in the mountains.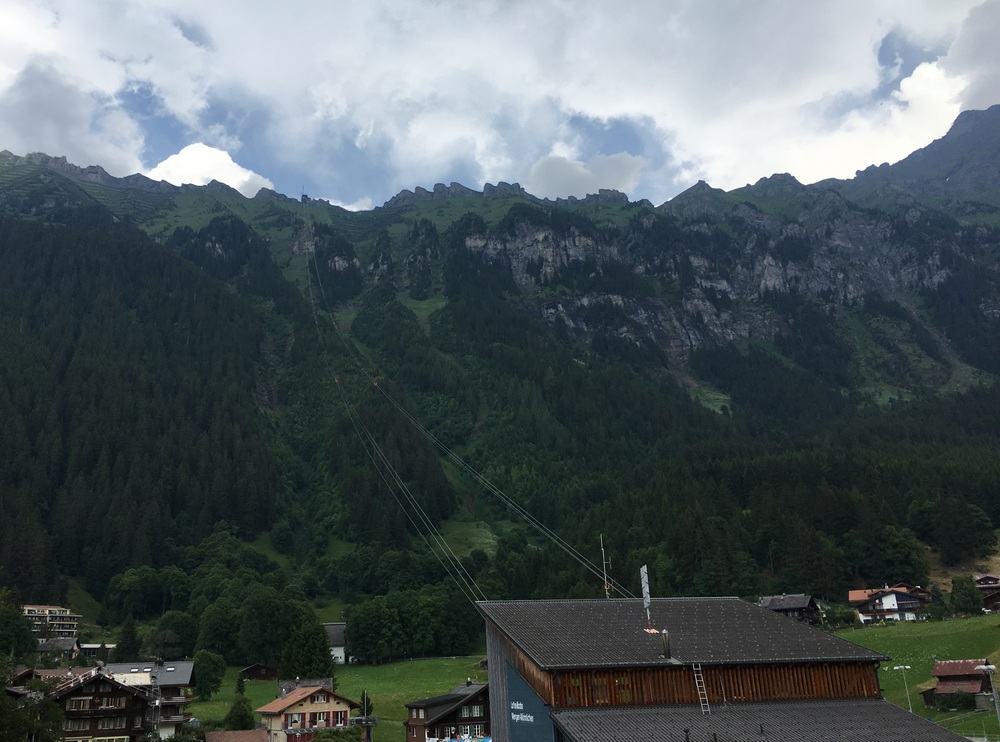 A gondola ride up to the peak of Mt. Mannlichen was in the center of town, and we took the trip up there (opting to pay extra to ride atop the gondola — quite an experience since I'm not super-comfortable with heights) as we watched clouds start to roll in.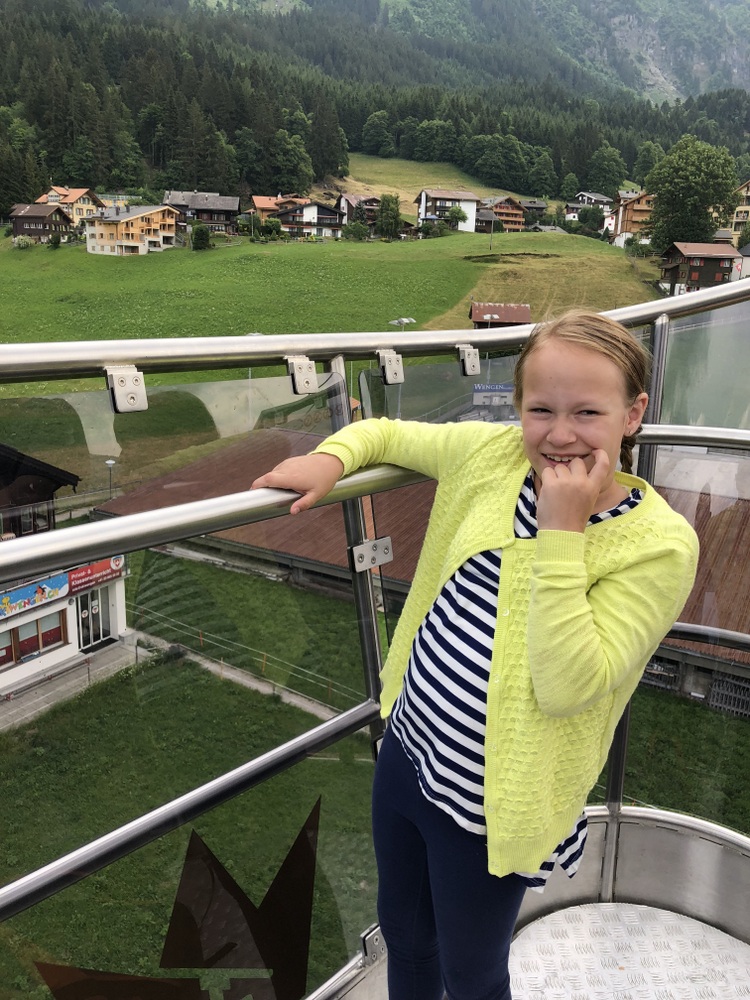 We walked to the peak, took pictures, checked out the snow (yes, snow, in July) and continued to feel in absolute awe of our surroundings.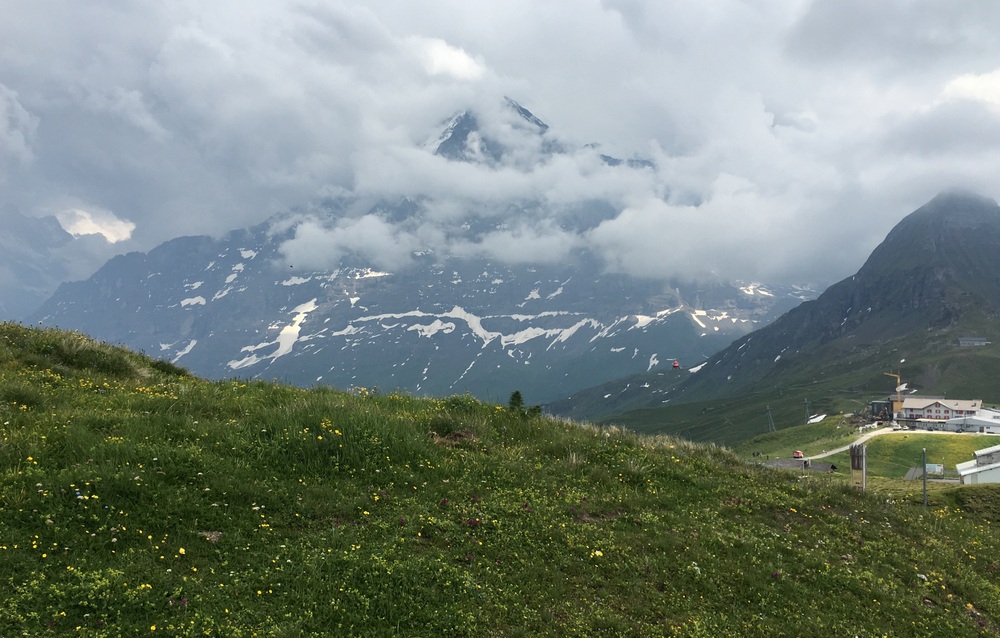 There were fields of wildflowers, too, quite a contrast to the snow.
Then, of course, the raindrops started splattering and the thunder started echoing off the surrounding mountains. We took the gondola back to town.
Dinner that night was simple, fairly unimpressive food in our hotel. It cost way more than you'd expect — Switzerland is expensive.
As the rain continued, we settled into the comfortable and spacious hotel room, leaving the windows open to hear distant thunder rumbles, and read, listening to the rain punctuated occasionally by the cheering sound of soccer fans watching the World Cup across the street.
The next day we explored the village and surrounding area on foot, taking a nice gentle hike along wide trails.  It was a perfect day of relaxation in the majesty of the mountains.
We admired views of a distant waterfall, said hello to people gardening in their yards (in homes that you would need to walk to, from town, since there are no cars), watched cows and sheep grazing in the fields, and generally fell in love with the Alps.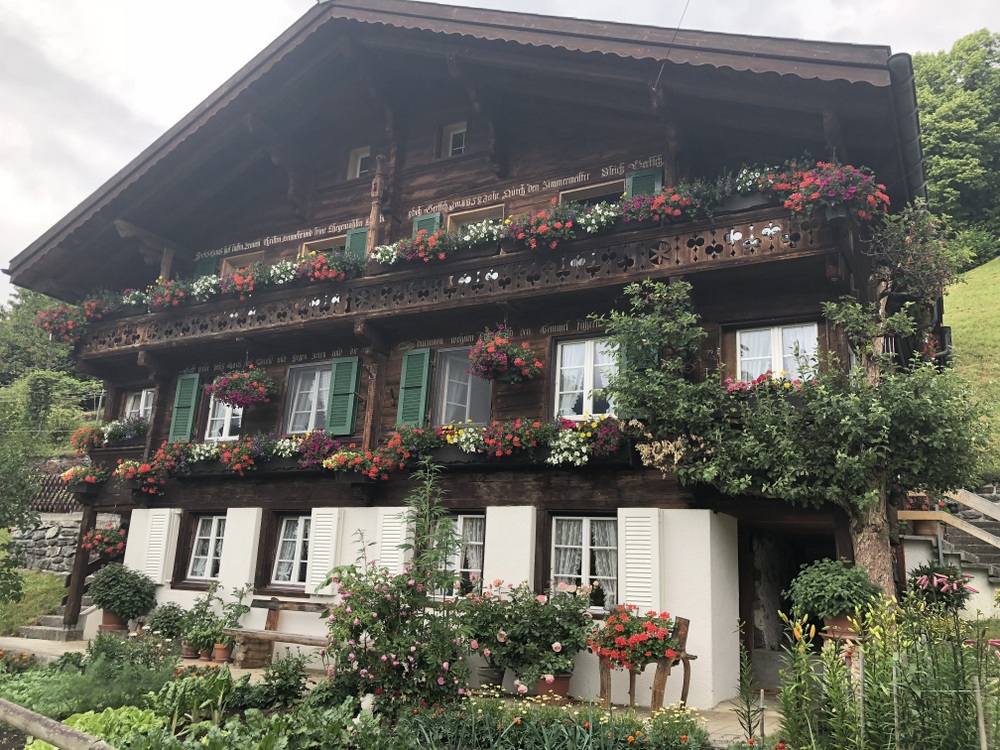 Evie thrived on the amount of independence we felt comfortable giving her in this wide-open space.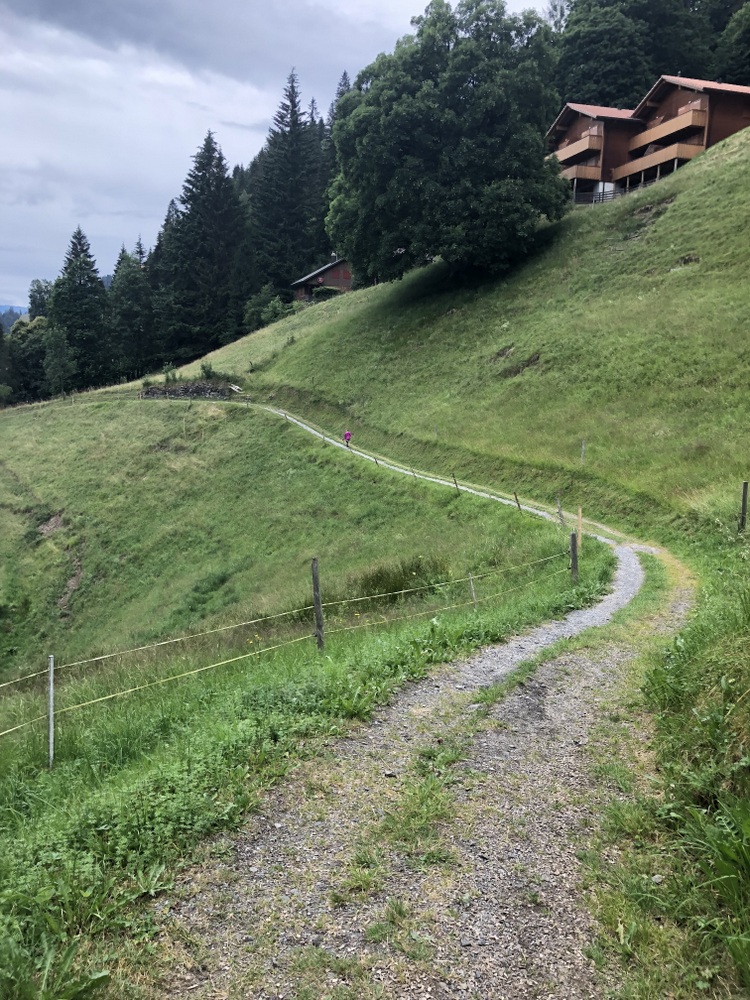 We also explored the shops in Wengen itself, and picked up some souvenirs. I'm used to tourist towns having jacked up prices, but Wengen takes the cake — maybe you forgot your boots and you have a big hike planned? Well, here's a nice $380 pair. That sweatshirt is cute, and it's "only" $120. We also just relaxed in the great outdoors — played in the playground, played a game of chess on a giant outdoor chess board, had a picnic lunch on the picnic table in the center of town.
Dinner that night was at a somewhat reasonable restaurant (Italian food, because, you now, we hadn't had enough of that!), and another quiet night in the hotel room.
We loved our time in Wengen — we loved the hotel, with its heated indoor pool and spacious rooms. We loved the surroundings. We loved the overall feel of the place. I can imagine spending a week there, hiking a few hours every day in different directions and admiring all the spectacular scenery. But the money is no joke. Everything costs more than you'd expect, and at least where the food is concerned, the quality isn't necessarily in line with the expense. As a beer nut, I was disappointed in the lack of variety too — Switzerland has more breweries per capita than anybody in the world, but at least everywhere I went, they all offered the same pale lagers.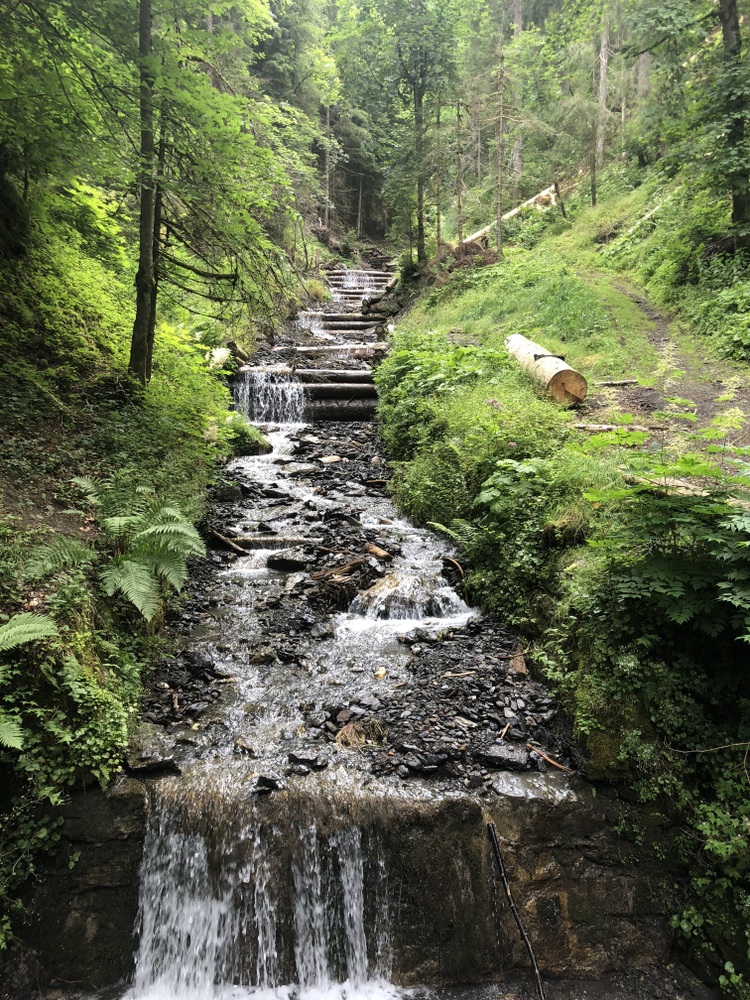 We had given ourselves plenty of time to explore on our trip back to Milan the next day.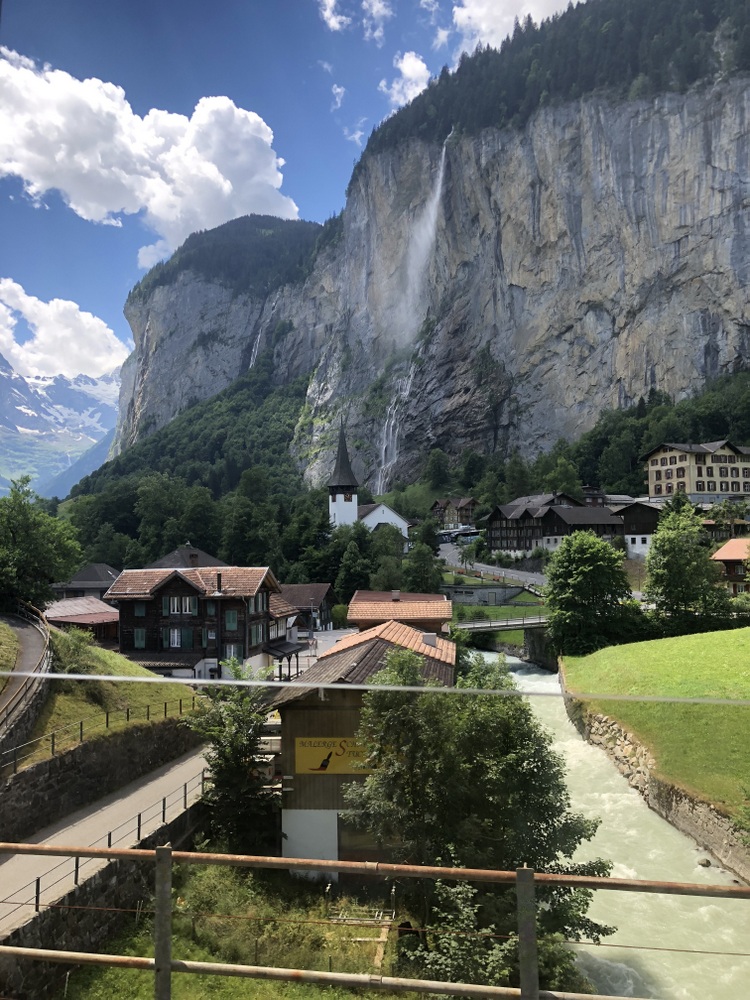 We spent a few hours in Interlaken but didn't love the feel there. It was too touristy, too artificial (though it had some beautiful moments too).
I managed the trains suboptimally, too, and we ended up with over an hour to kill in the not-too-exciting train station at Spiez (though the below view was worth stopping to enjoy).
Finally, we had our only real train delay, meaning we ended up getting back to the Milan train station at 10:20 PM, and back at Sara's even later. We unpacked, ate a very late dinner of scrounged-together snack food, and re-packed for our early morning departure. One more destination awaited us.