(This is part 7 of a series of posts about our Summer 2018 trip to Europe. The series starts here.)
By now, the routine of leaving Milan and boarding a train was old hat. I can't say enough about how much we appreciated having this home base (thanks, Sara!). If you can arrange your international travels so you have a friendly home to return to occasionally, definitely do it.
We stumbled through the intermittent rain showers, hopped the train to Milano Centrale, and then boarded the 2-and-a-half hour train to Venice.
We had only one night in Venice (which meant we could get away with just backpacks!) and we planned to make the most of it. (Including, of course, morning gelato at the train station in Venice.)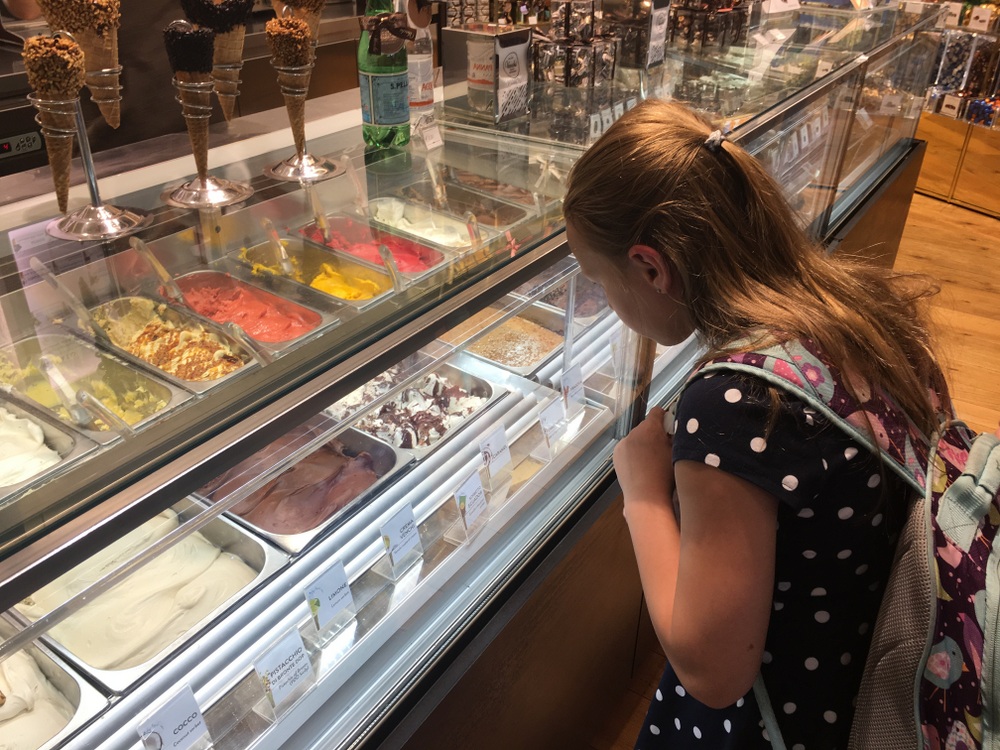 We started by taking the Vaporetto (water taxi, really more like water bus) from the train station around the island to the Arsenal stop.
Then we backtracked on foot, exploring as we went. We had a delicious lunch at a crepe place I found on Tripadvisor and then headed for St. Mark's to see the main touristy sights.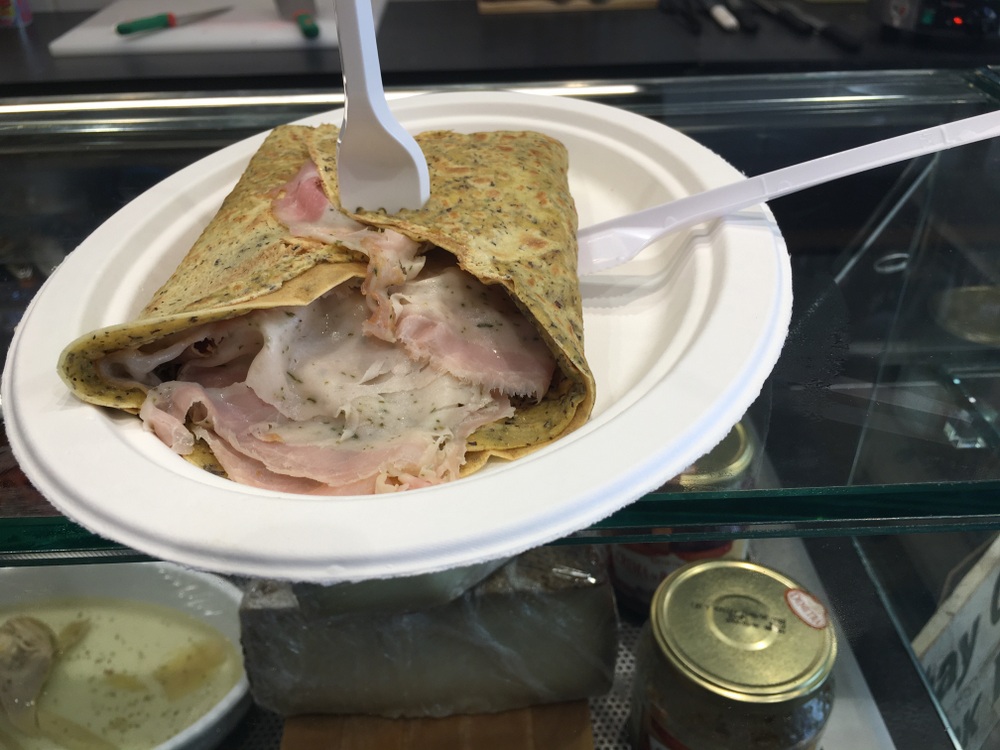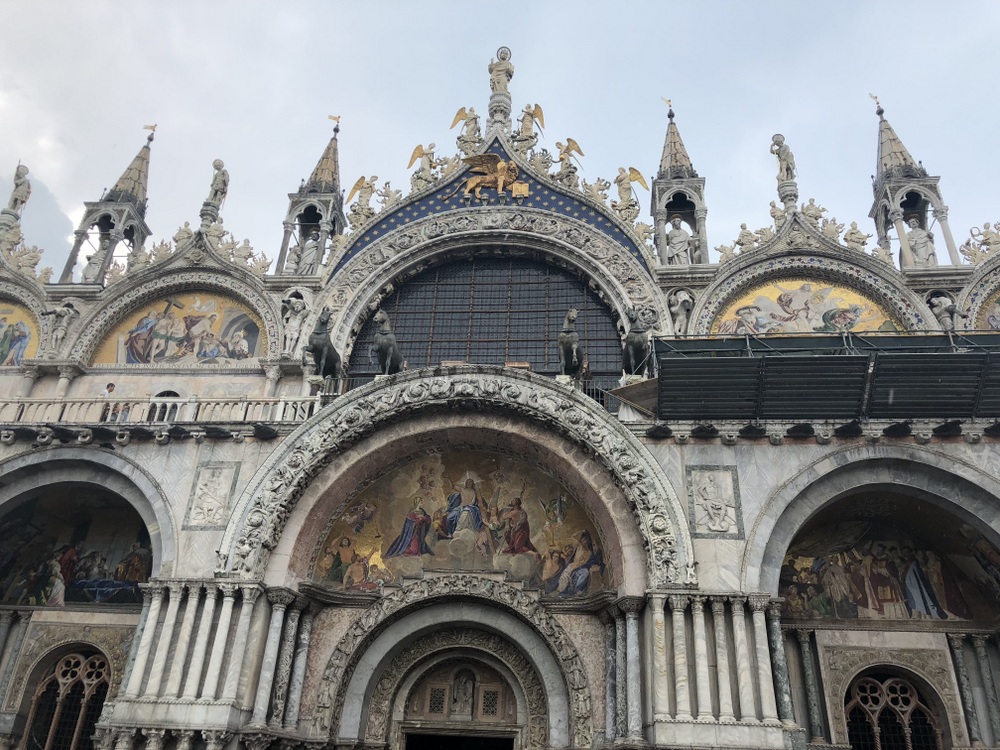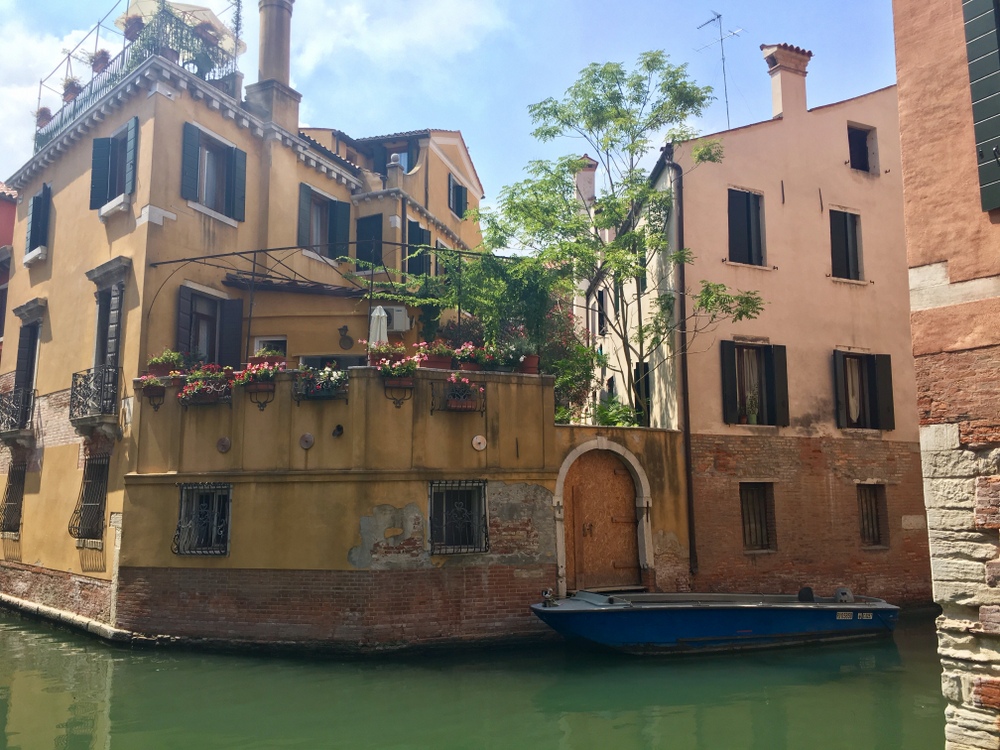 Unfortunately, the rain really started to come down, which interfered a little with our outdoor exploration vibe, but we did the best we could.  We bought cheap umbrellas (that began breaking the moment we opened them, but they only needed to last a few hours), and when it got really heavy we went into stores, or under other cover.
But let me say this — Venice is magical. People say it, and you nod, but trust me, it is. It's unique, it's beautiful, it's romantic and amazing.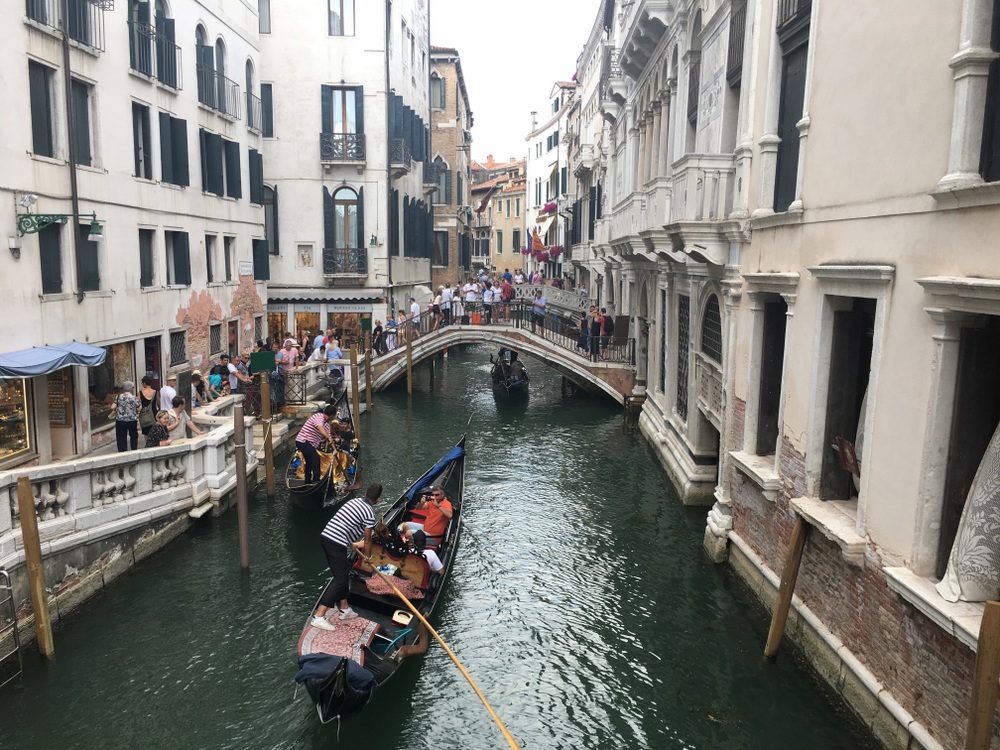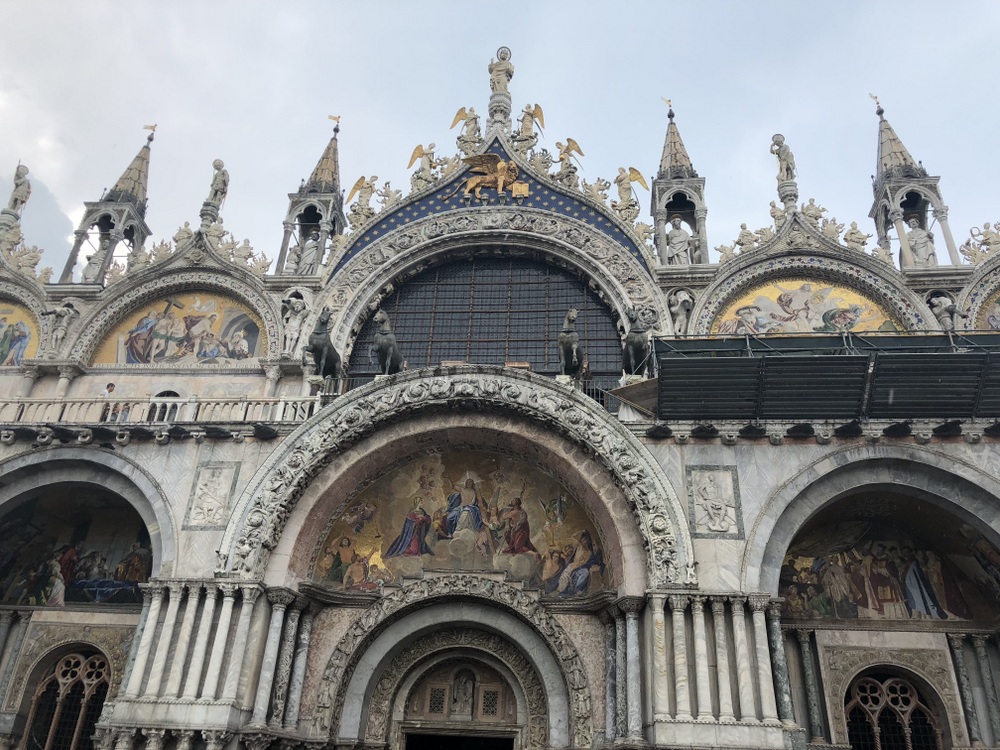 Yes, it's crowded during the day, but as night falls and the day-trippers leave, the beauty really comes out as it gets quieter. We, of course, did the gondola ride — you can't come all the way to Venice and not do it. It wasn't cheap, but it was well worth it.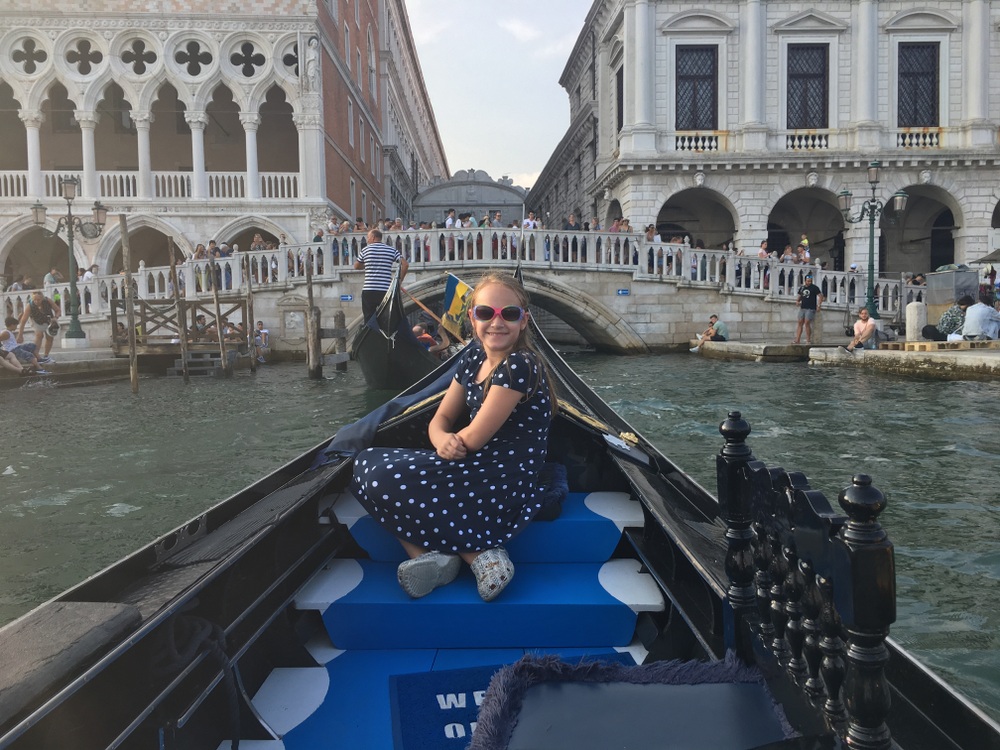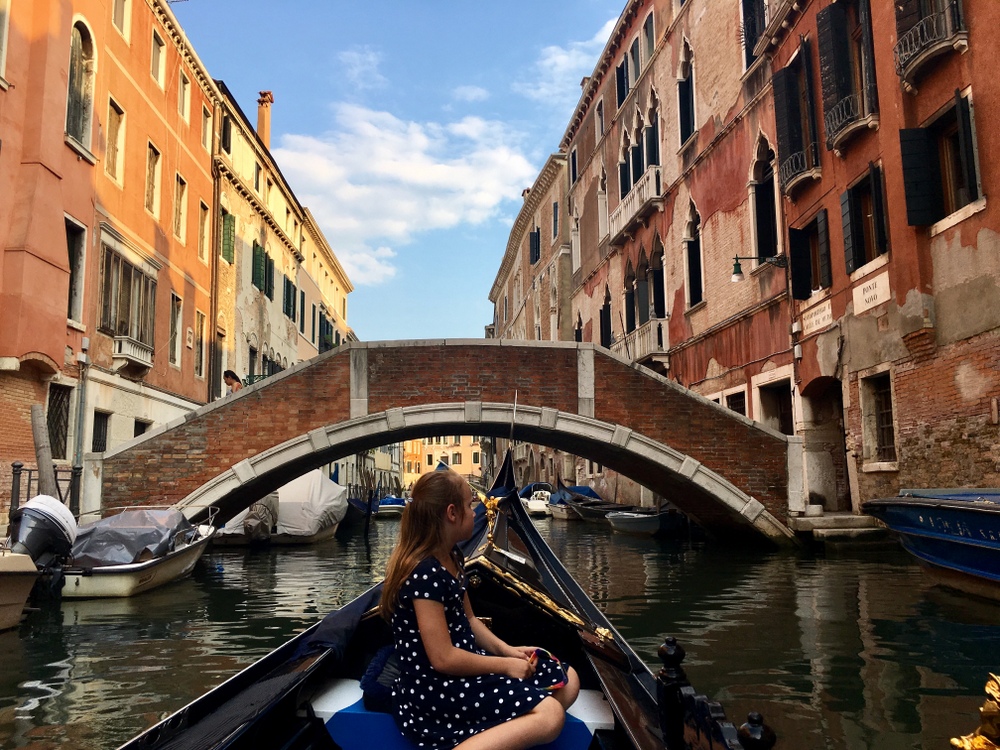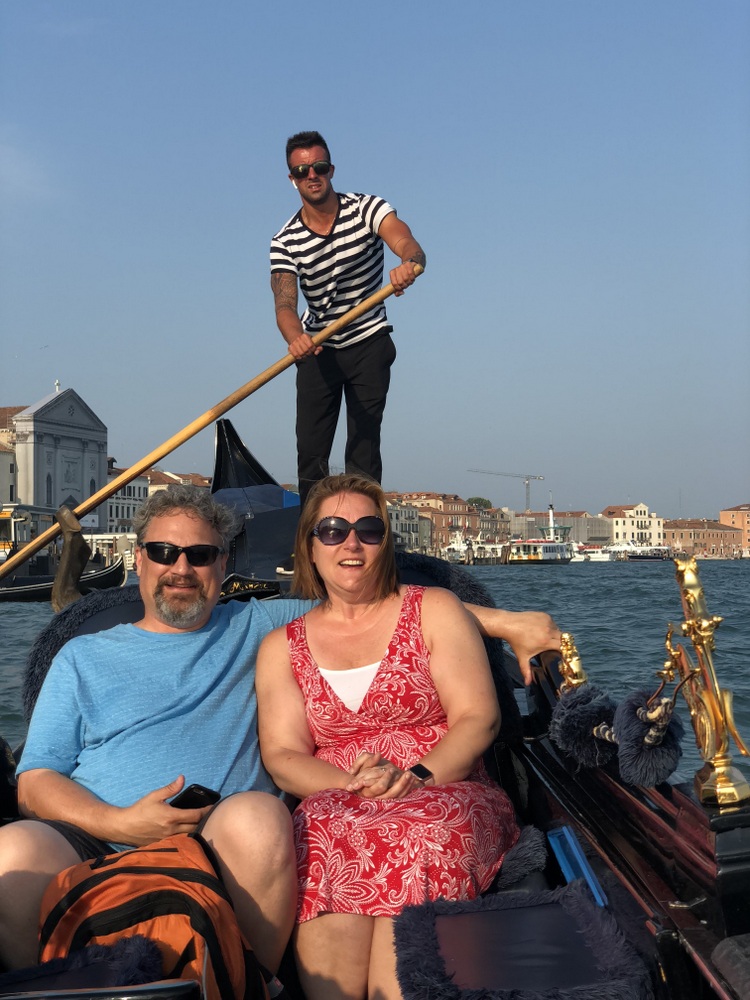 We went into every little shop that caught our eye. We bought souvenirs and sweets, and picked up some cookies from a tiny bakery in a residential neighborhood where nobody spoke English (those were great cookies). We had dinner near our hotel, dining outdoors on a street loaded with passers-by.
It was bitter-sweet. We knew our trip was almost over, and here was such a magical place. It was hard to know we were only staying one night.
The next day we rose early and took another Vaporetto ride, this time with a practically empty boat, meaning we got to sit on the back in the open area. We ooh'd and ahh'd at every building, and soaked in the hot morning sun.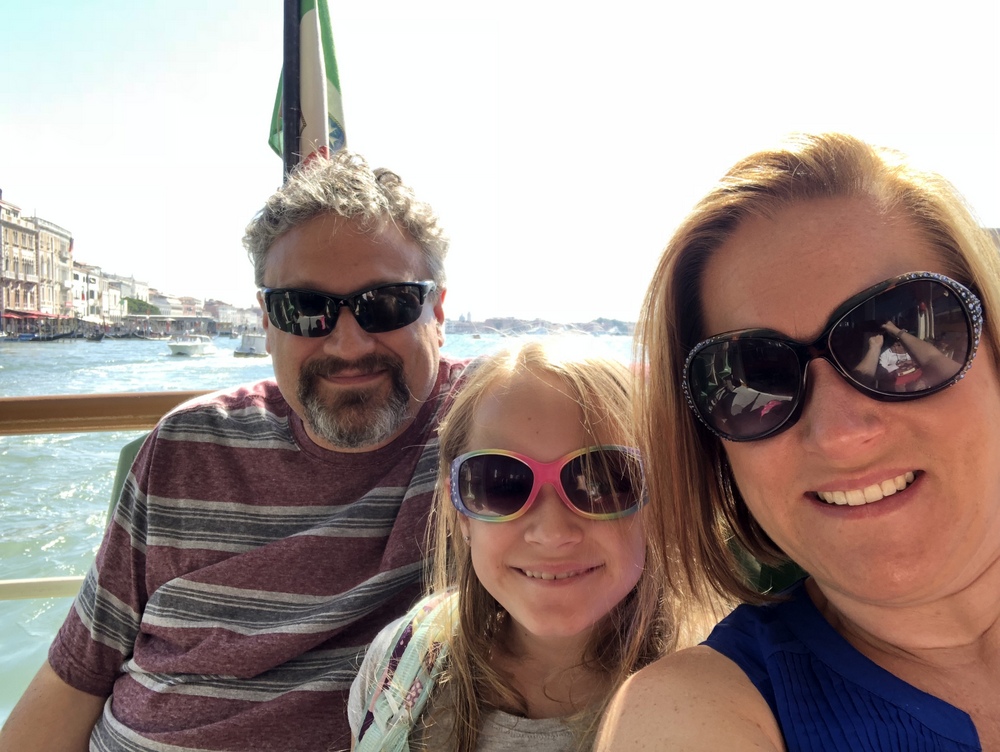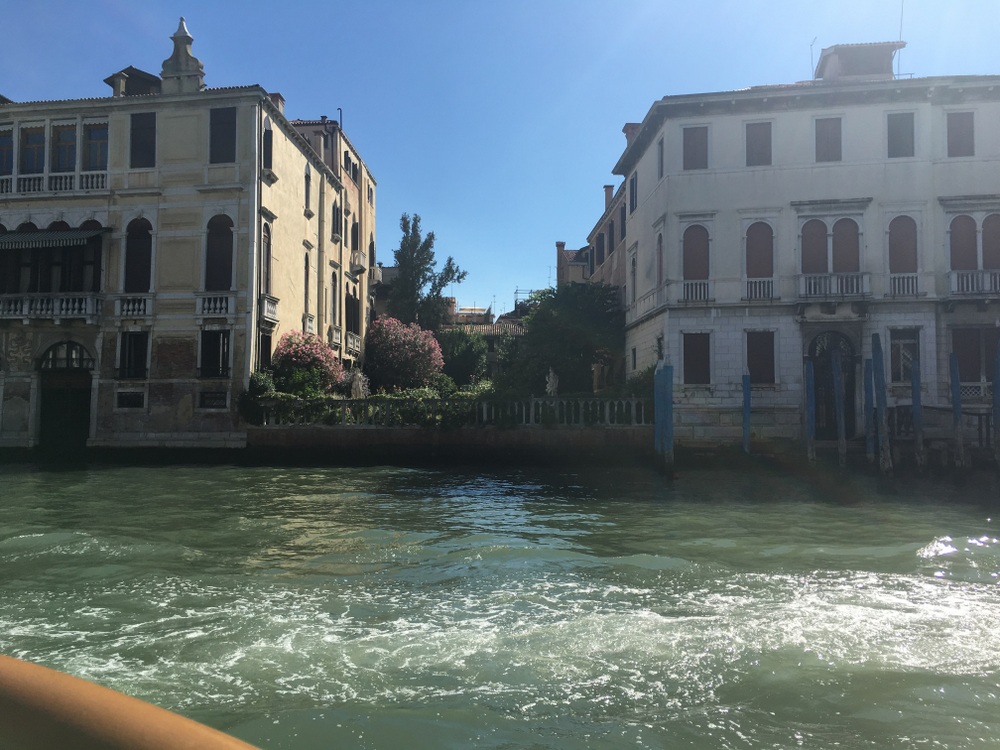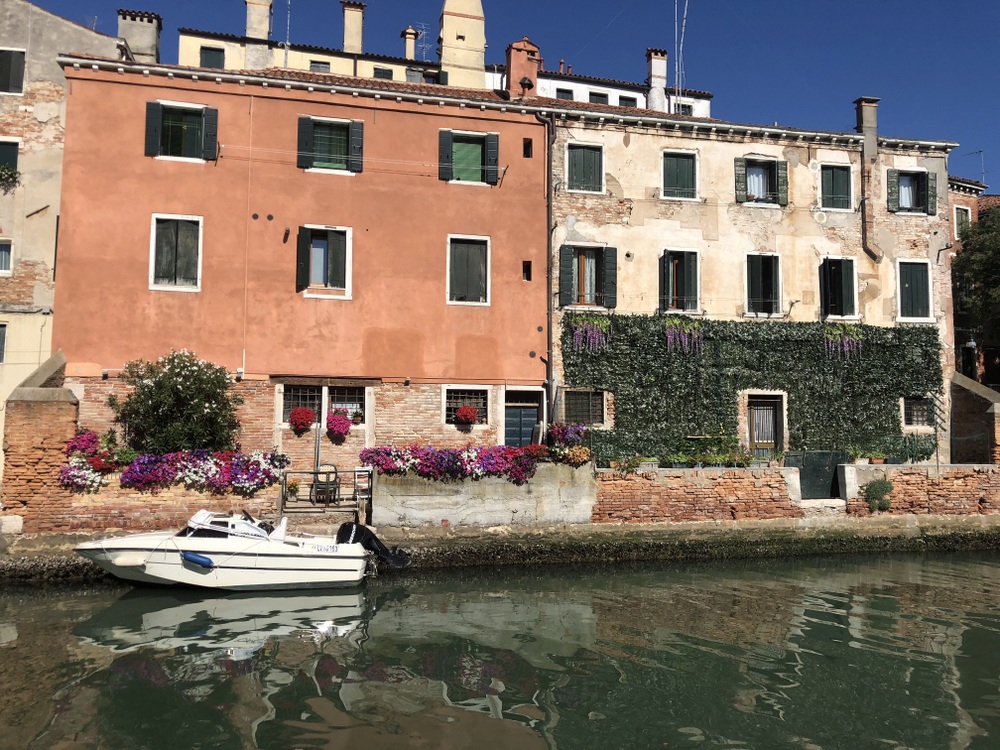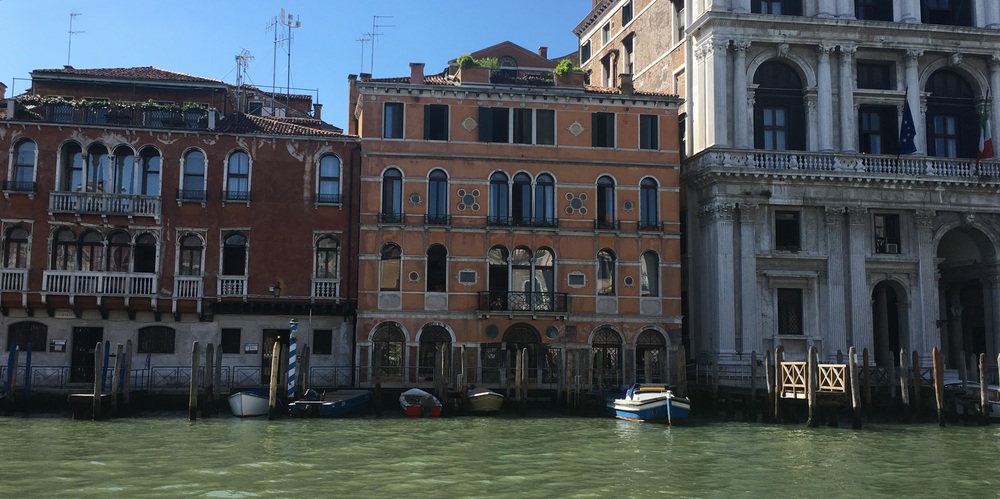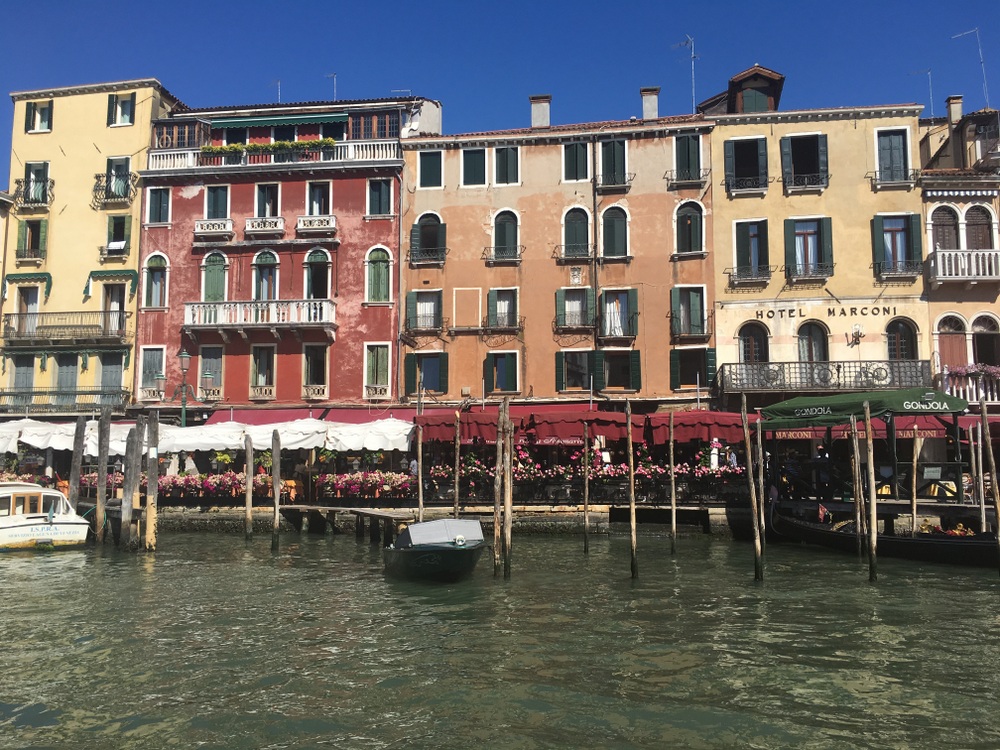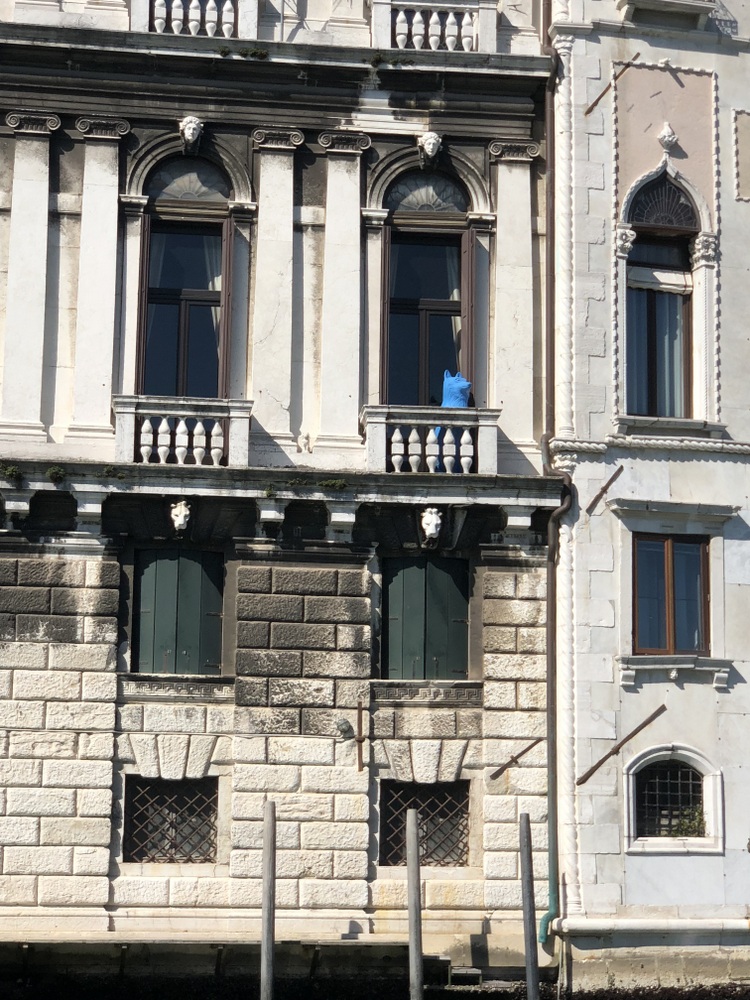 We dropped some of our bags at the train station and spent the remainder of our day there wandering Venice by foot, exploring and shopping and drinking espresso and eating gelato and basically doing what we'd done in every place in Italy, trying to suck every last minute out of the trip.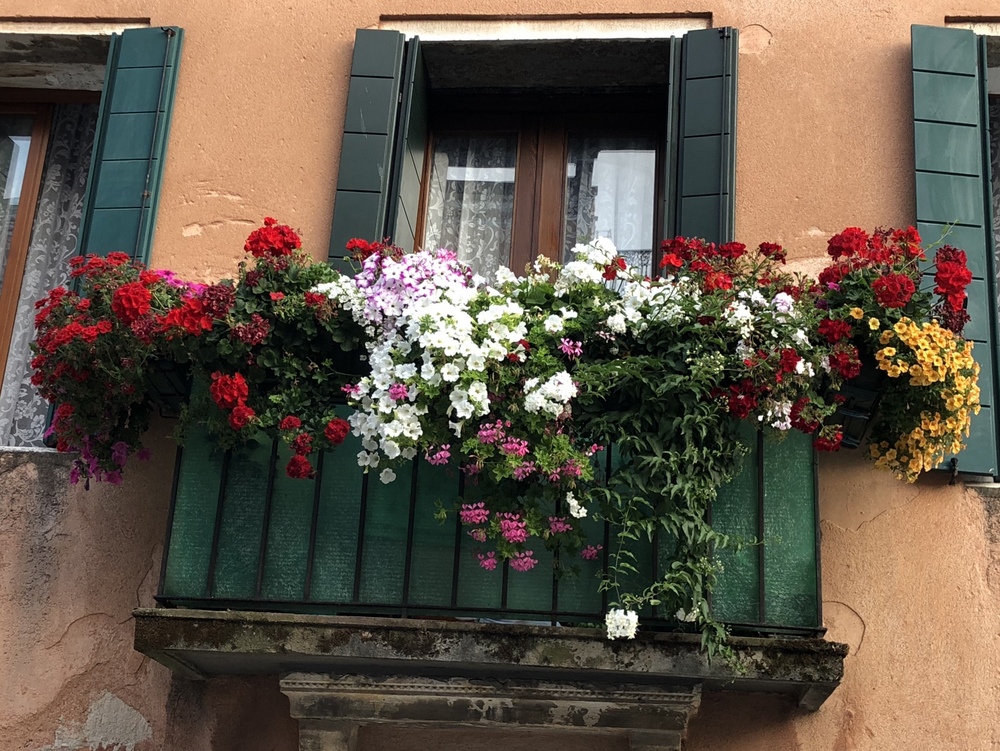 We had a somewhat fancy lunch at a place with great atmosphere (though I felt the Tripadvisor reviews were probably artificially inflated by the amount of free grappa and limoncello they gave out after the meal).
And then it was time to head back to Milan. We had one last evening in Italy and we had plans to really enjoy it — we wanted to revisit the parks and walks we did on our first day with our new, more traveled eyes. But the weather had other plans as more rain rolled in. We didn't have the enthusiasm to walk hours in the pouring rain.
Instead, we got a restaurant recommendation from one of Sara's friends, and ended up having the best meal of our trip. Every bite of food was perfect, and the service was out of this world. We had a delicious Bistecca Alla Fiorentina, this massive T-bone steak seared on both sides and nearly raw inside, seasoned with rosemary, salt, and pepper. Every bite had a mix of the tender rare inside and the seared outside. It was carnivore perfection. (The picture below the meat shows what they give you when you have a ten-year-old and don't order dessert!)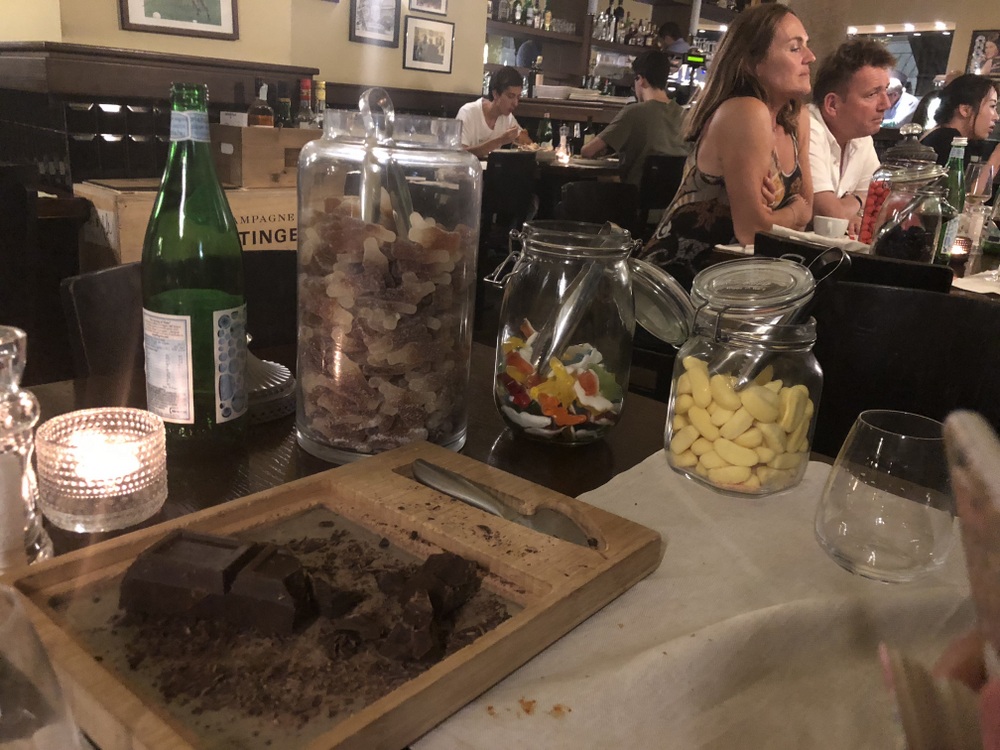 We walked back, and had one last late-night gelato, hand-in-hand-in-hand, soaking in the beauty of Milan, knowing we'd be home the next day. It had been a long trip, but while parts of us were ready to be home, parts of us were dreading the return to a normal life, normal obligations, normal everything.
Our trip home was smooth — trains, planes, and a car ride home from New York (thanks again, Uncle Joe!). We were exhausted by the time we got there, but it was done. Our first meal back in the States? McDonald's. Not for any reason, it was just what they had open at the rest stop. I'll admit it — it was nice to have something familiar. But … I'm still daydreaming about those Italian meals. A few weeks after we came back, I made a rich meat sauce, bought some fresh pasta, and had a couple glasses of Chianti with dinner. It was nice, but it wasn't the same.
And don't even get me started on the coffee.