Some news to start: next month I'm heading on a three night, four day hike through the White Mountains of New Hampshire, staying overnights at the High Huts of the White Mountains with some friends from work. So I've been gearing up and doing practice hikes as often as I can.  I have yet to do a real tough mountain hike (I plan to hit up Wachusett before the hike, but am not sure when I'll make it happen), but this Labor Day I wanted to hike several days in my hiking boots to break them in and make sure I shook out any issues.
I had Friday off, so I started with a solo hike on a piece of property newly acquired by the town of Sturbridge, the Plimpton Community Forest.  The forest was a big win for open space advocates in the area, as numerous sources of money had to combine to make up enough to buy the land rather than letting it be developed.  It's located next door to Hamilton Rod & Gun, where I'm a member (the club and its members were instrumental in getting the land protected), and also connects to two other open spaces (Wells State Park and the Wolf Swamp WMA).  It creates (or, perhaps, preserves) a continuous tract of open land, great for outdoor recreation as well as wildlife habitat preservation.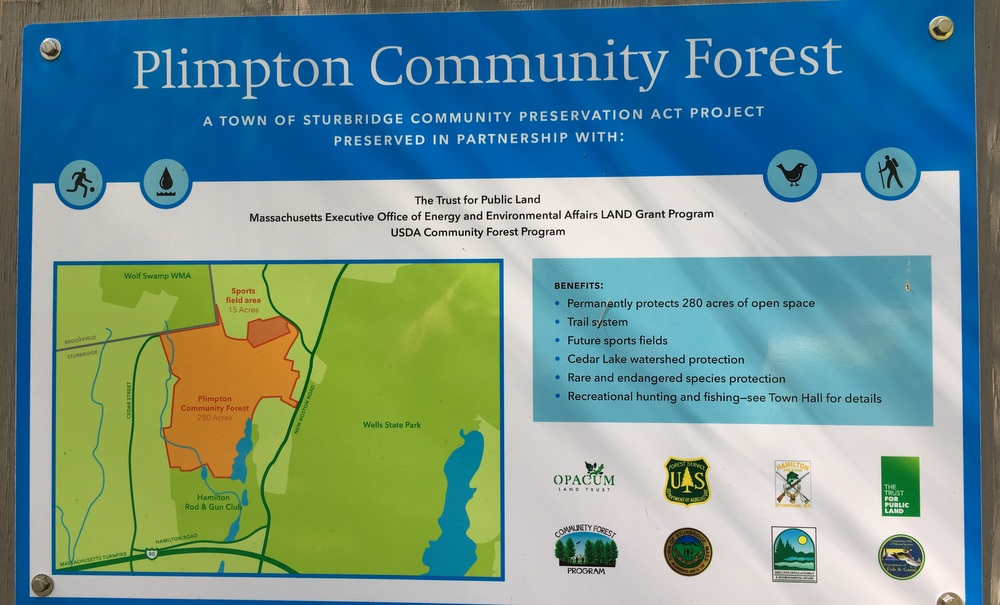 There are no trail maps for the property yet, but I knew that volunteers had marked some trails two weeks prior, so I went in search of those.  There are two trails on the property right now, one marked with red blazes and one with yellow.  The red trail starts up a fairly steep hill, and is obviously along an old road in some spots as it's fairly wide.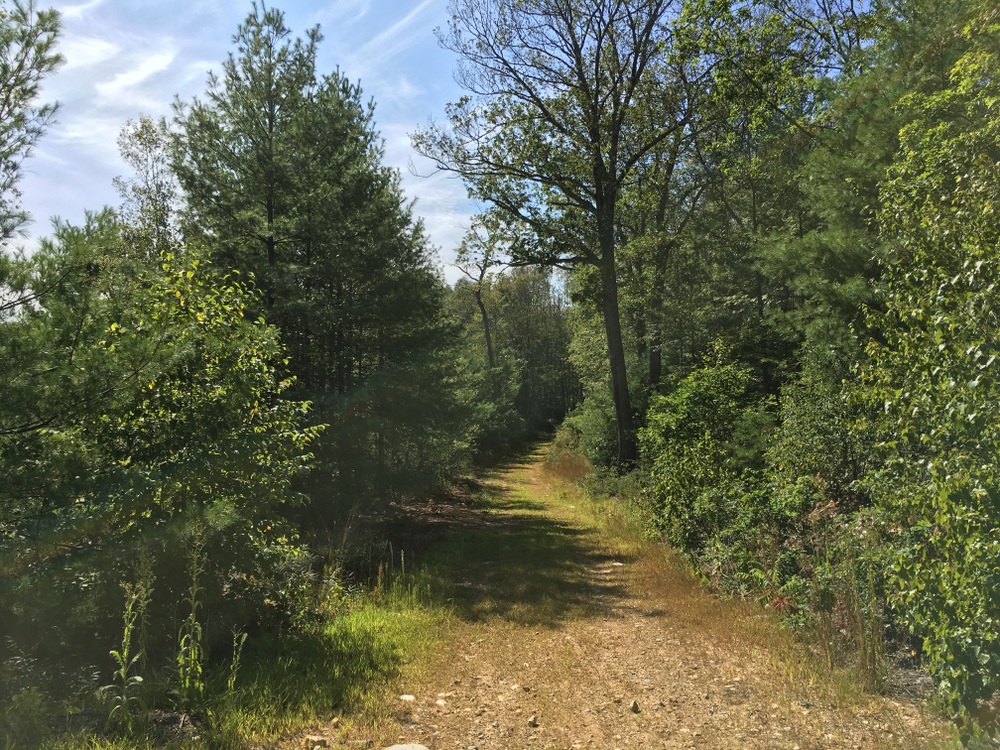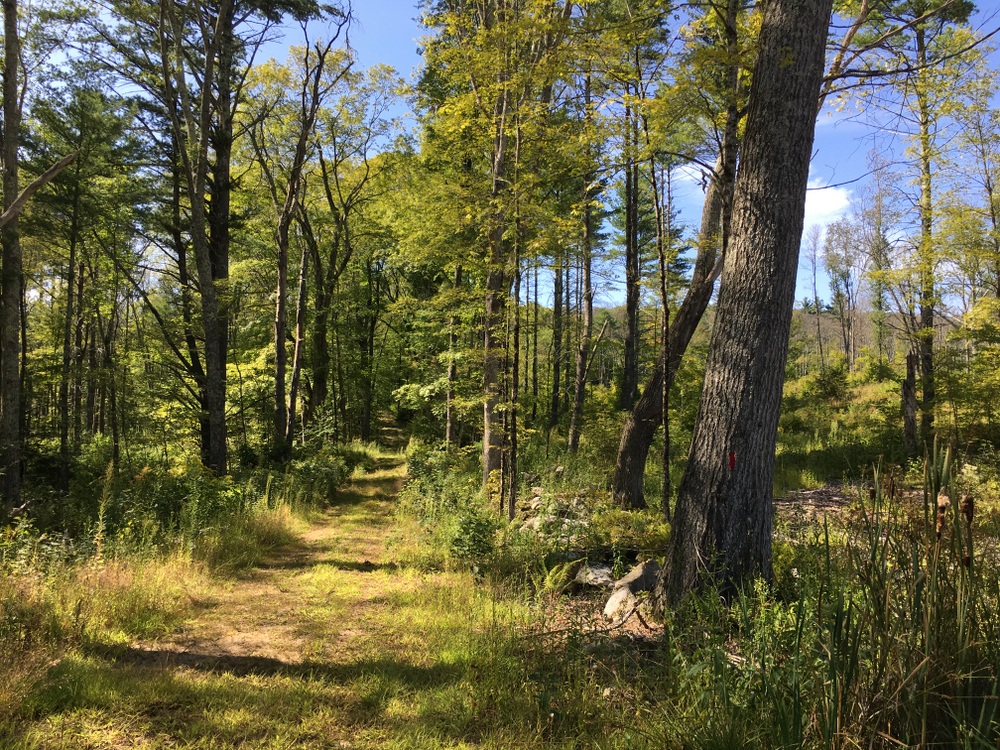 The trail goes through some sections which have been logged but also trails along some beautiful old stone walls.
There are also some muddy parts, which I'm guessing will be quite marshy in wetter weather.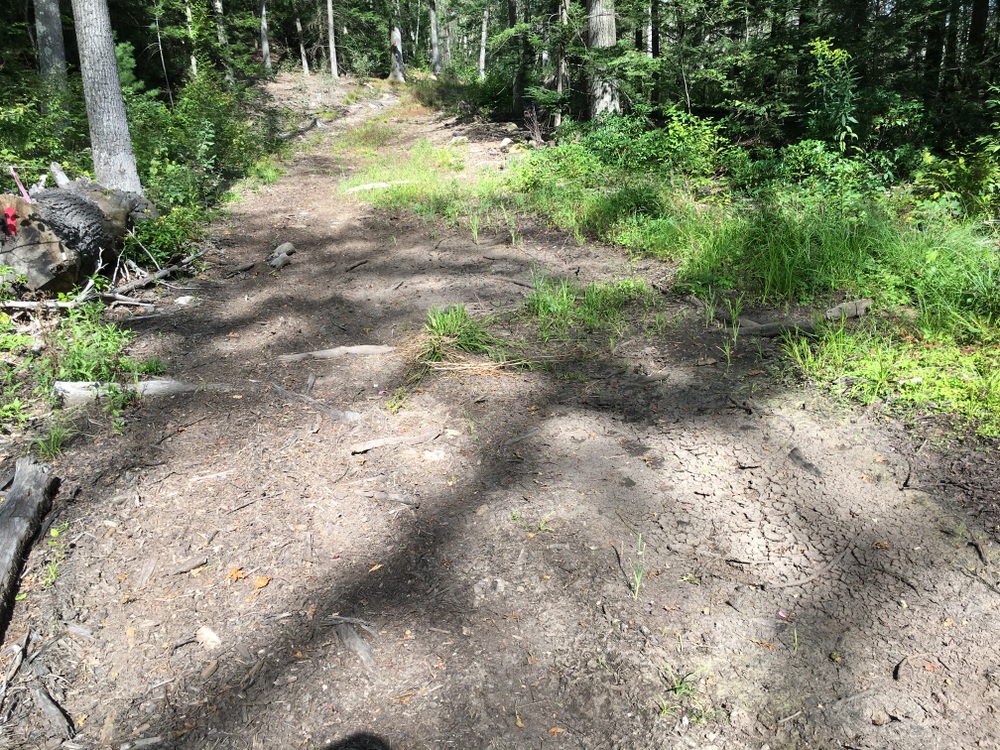 The red trail was clearly marked and easy to follow, and it was obvious when it ended. Signs marked the property boundary, and according to my GPS I was close to a stream crossing which would have put me on private property.  I followed the red trail back and then followed the fork which was the yellow trail.
The yellow trail was much narrower and windier, with some slightly challenging terrain in spots.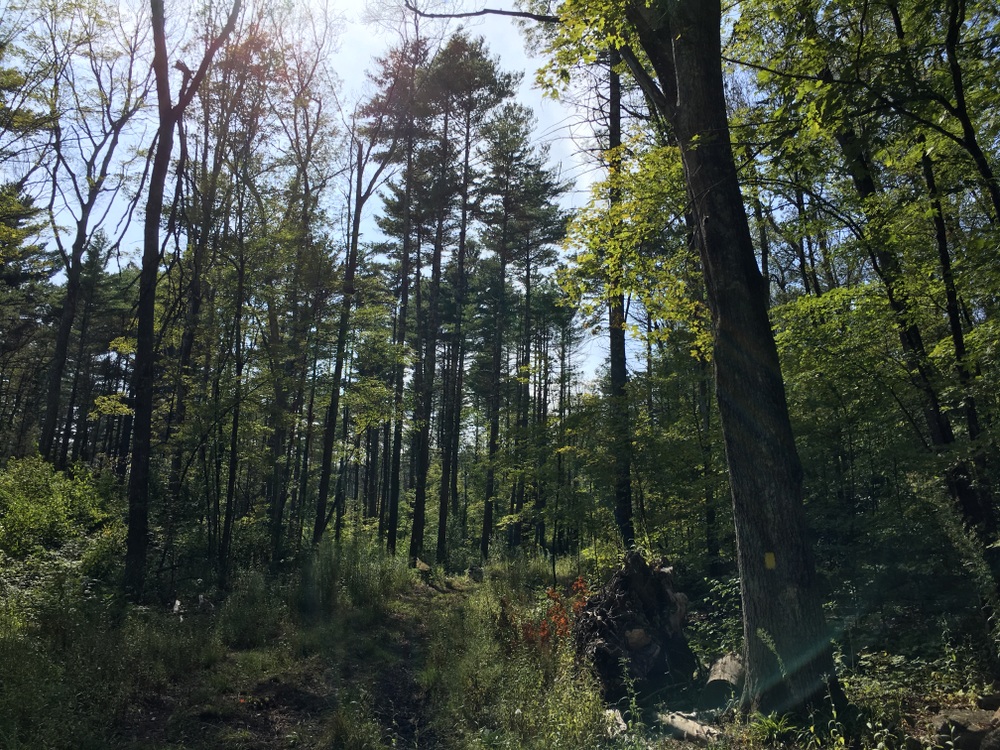 The yellow trail goes through some open areas which are beautiful and peaceful (there were no real sounds of neighboring roads, a nice treat for such a close-by trail).  I quite liked the lone boulder seen below.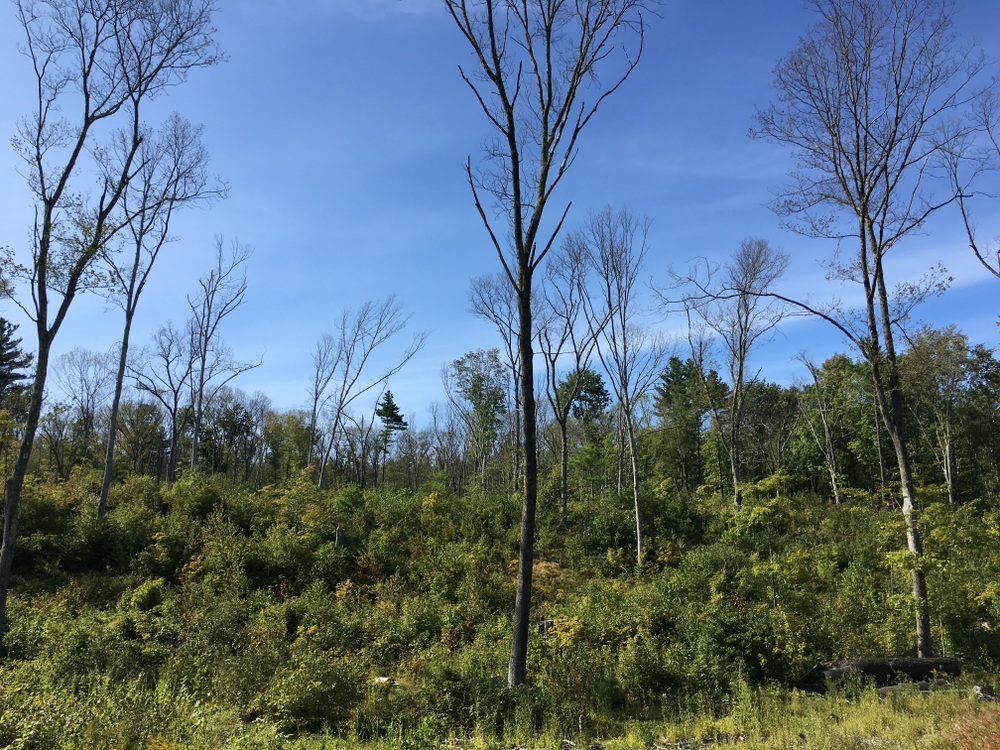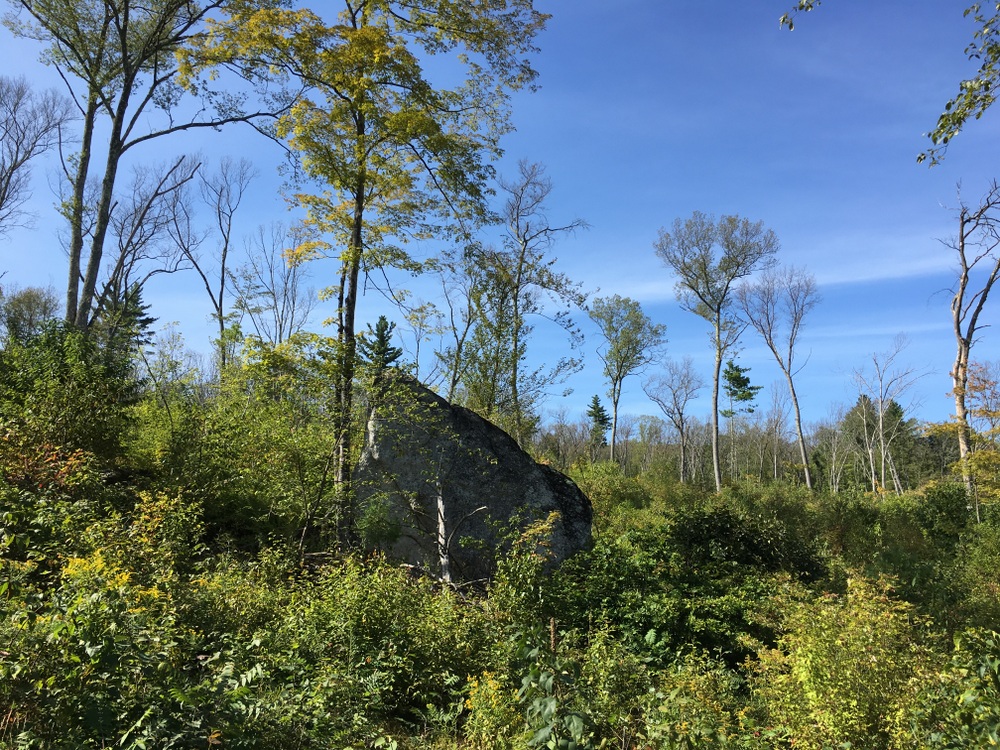 The trail started to narrow significantly and eventually the markers disappeared. There was no sign that the trail had ended, but there were no more blazes and no path to follow. I believe there is more work to be done here.
Doing both trails added up to about three miles of peaceful hiking.
But … that wasn't enough.
The next day, Jessica and I took a short hike through the woods at the Rock House Reservation, a favorite of ours for many years.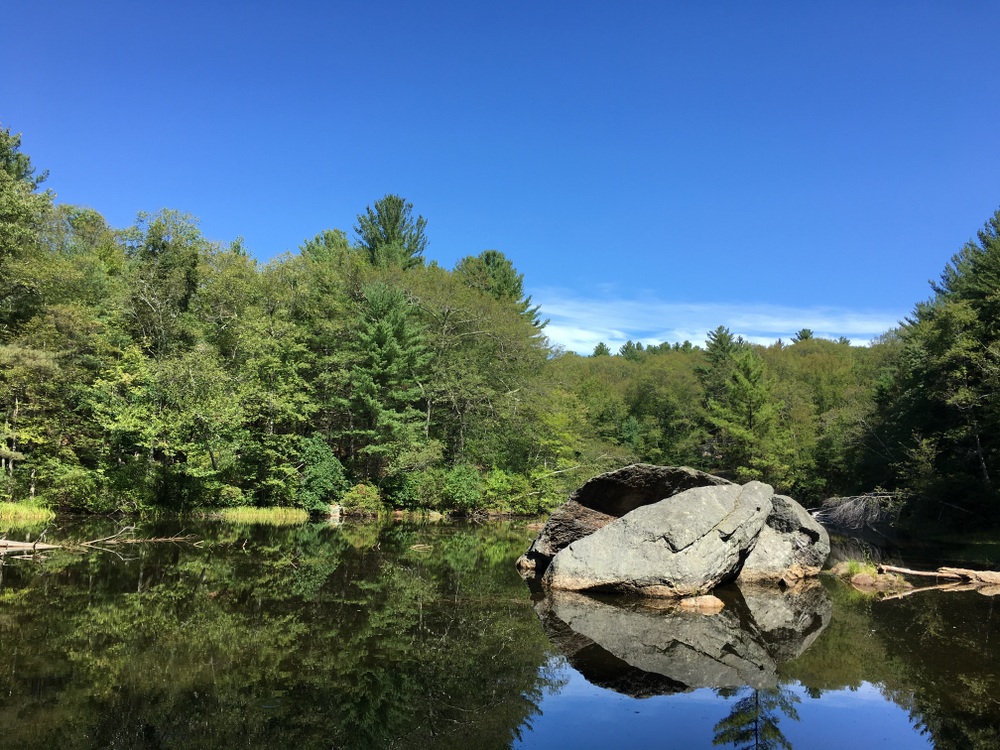 And the day after that, in fairly steady rain, I took a solo hike through Opacum Woods, a beautiful property I've explored plenty of times.  It offers a variety of terrain types, interesting things to look at, and the trails loop instead of being out-and-backs.  The only complaint I have about Opacum is that it's directly next door to one of the busiest interchanges in the state (I84 + I90) and the highway noise is constant.  As the trails here are fairly simple, I won't narrate the whole hike, but I did the full loop and the highlights are below.
(Note, my waterproof hiking boots were fine in the rain, but my water-"resistant" jacket failed miserably.)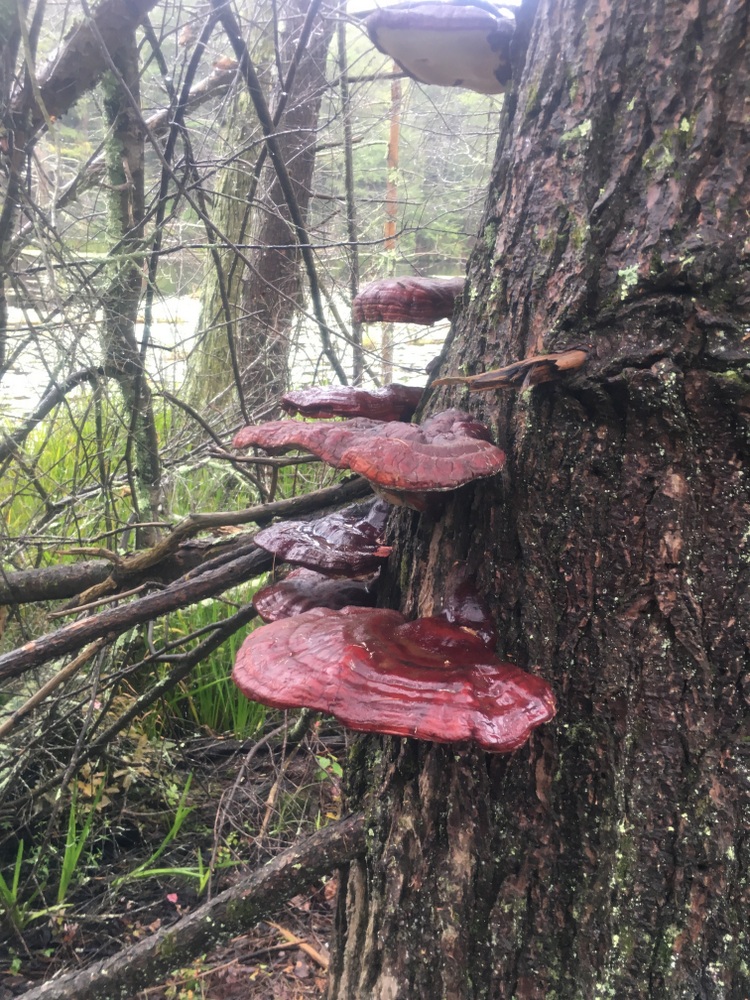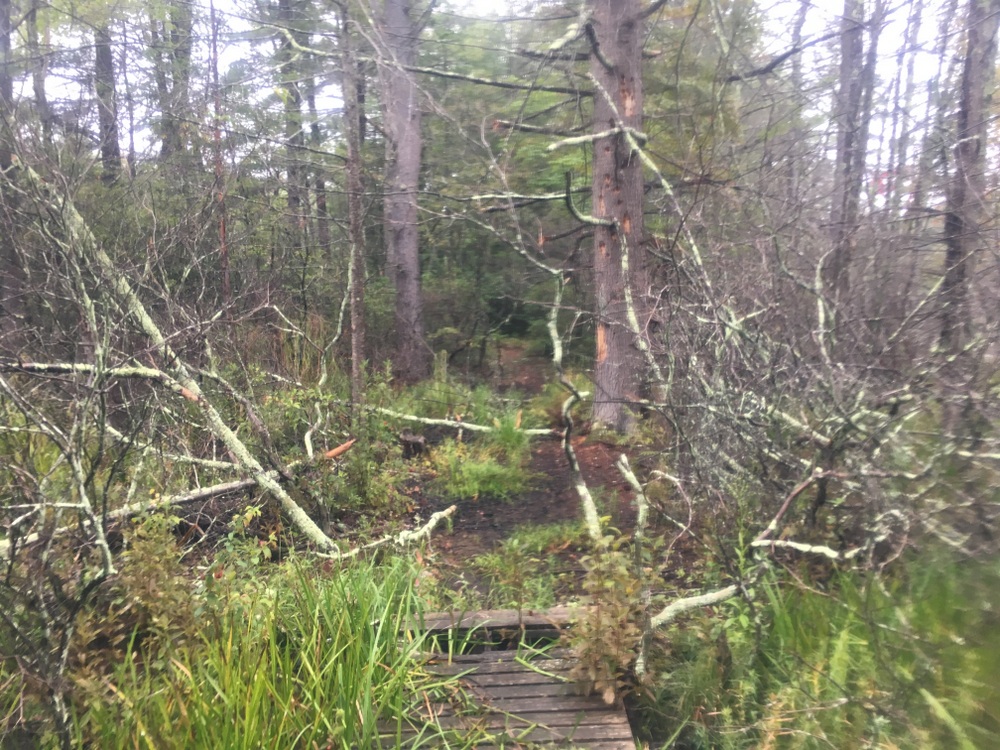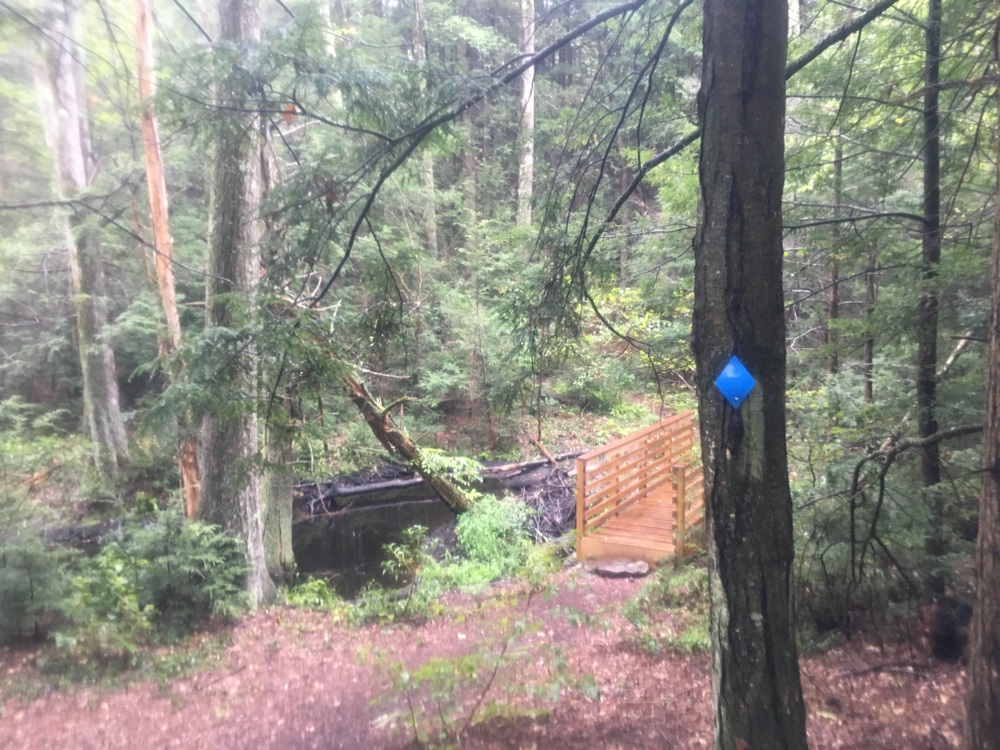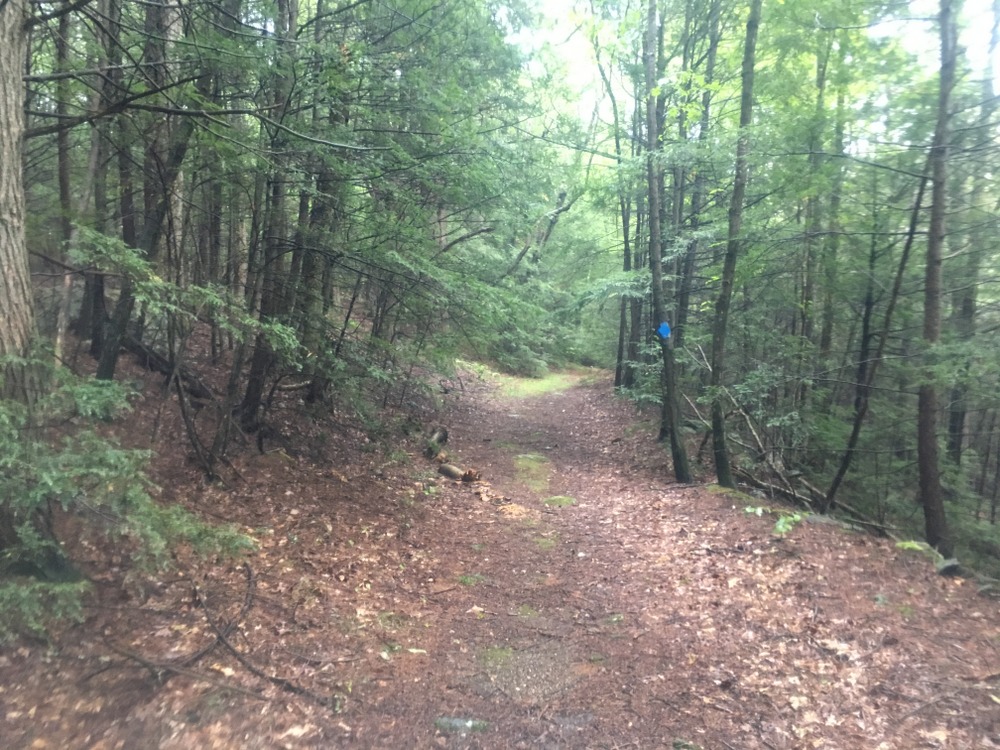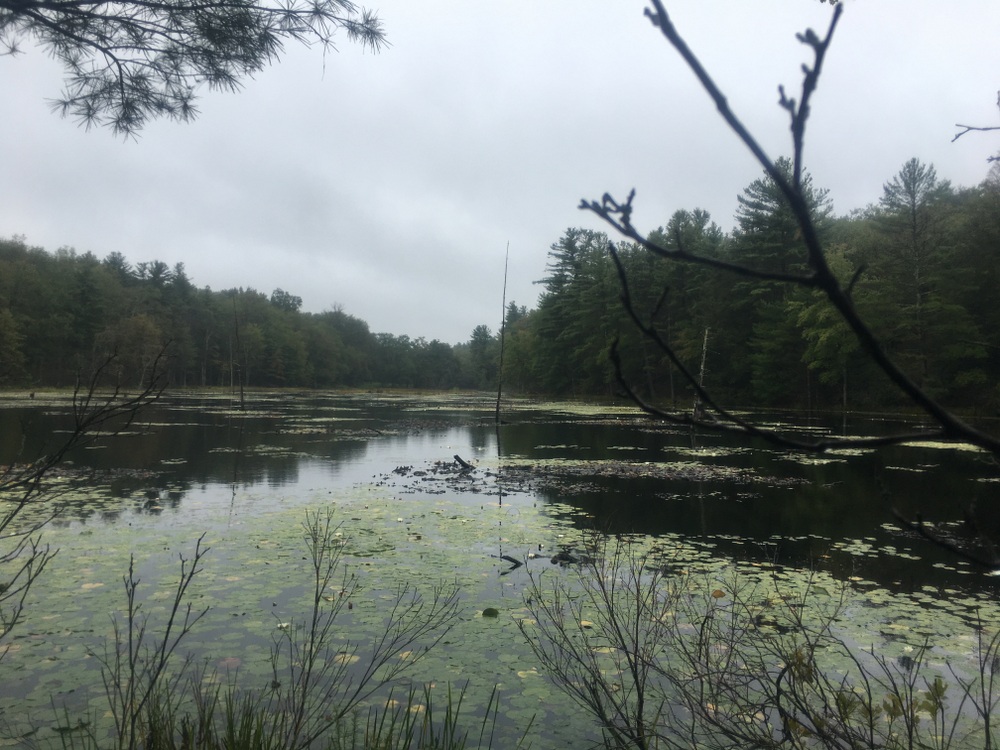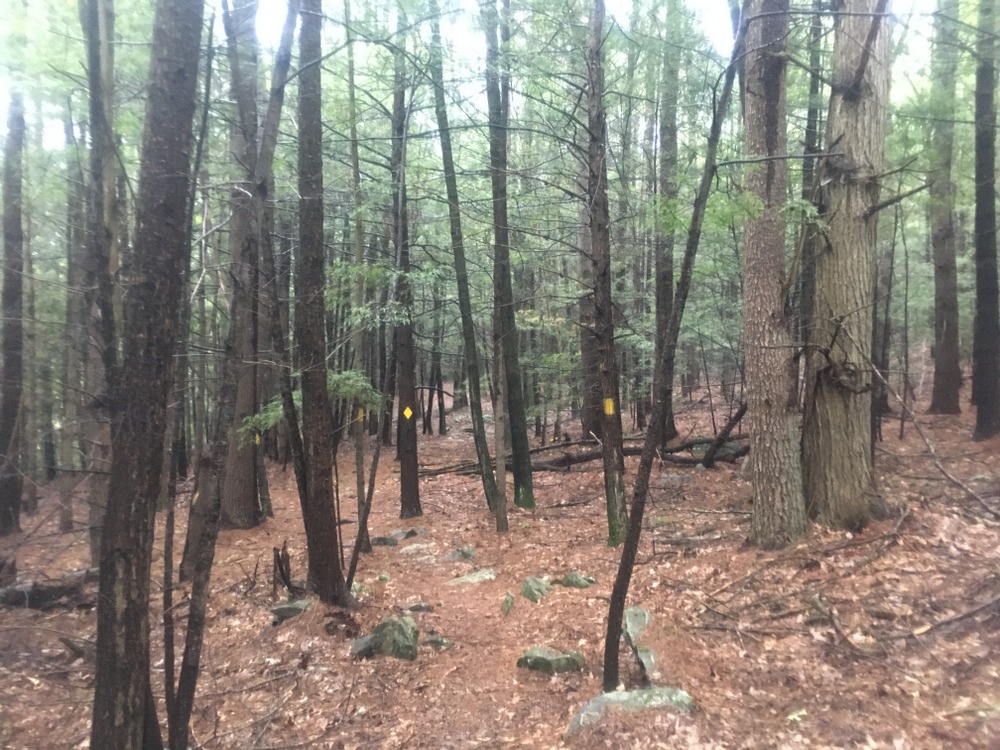 And as if that was not enough, after three straight days of hiking I went for a fourth day of outdoor activities with a long kayak trip with a friend.  We hit Quaboag Pond from the south and fought the wind and even did a bit of fishing.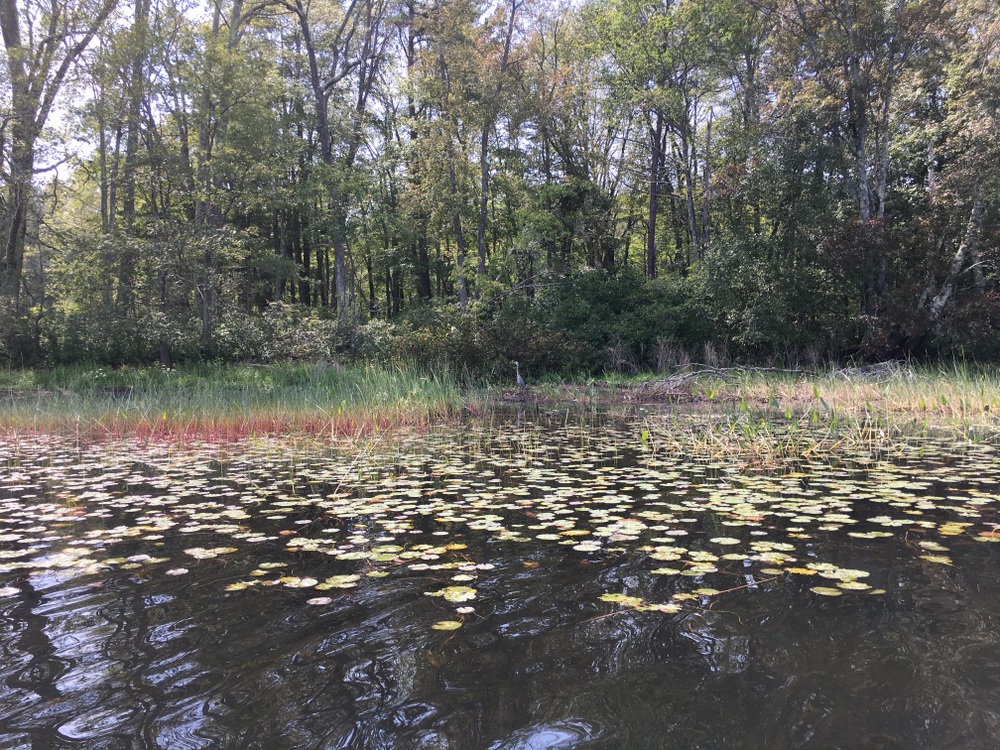 Four days off from work, and four days of vigorous outdoor activity.  I can't complain.  Even if I wasn't training for a big hike next month, I'd be enjoying this, but knowing it's getting me ready for this adventure, it's even more rewarding.